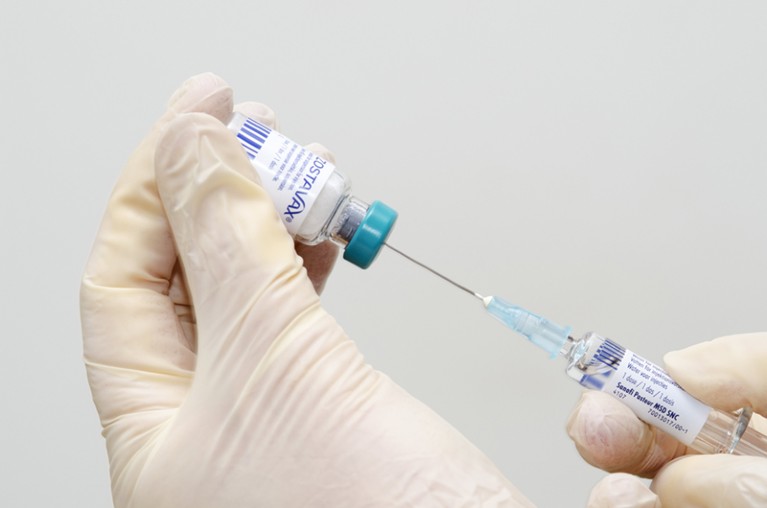 Vaccination against shingles might also prevent dementia, such as that caused by Alzheimer's disease, according to a study of health records from around 300,000 people in Wales. The analysis found that getting the vaccine lowers the risk of dementia by 20%. But some puzzling aspects of the analysis have stirred debate about the work's robustness.
The study was published on the medRxiv preprint server on 25 May and has not yet been peer reviewed.
"If it is true, it's huge," says Alberto Ascherio, an epidemiologist at Harvard University in Cambridge, Massachusetts, who was not involved in the study. "Even a modest reduction in risk is a tremendous impact."
Dementia–infection link
The idea that viral infection can play a part in at least some dementia cases dates back to the 1990s, when biophysicist Ruth Itzhaki at the University of Manchester, UK, and her colleagues found herpesviruses in the brains of deceased people with dementia2. The theory has been controversial among Alzheimer's researchers. But recent work has suggested that people infected with viruses that affect the brain have higher rates of neurodegenerative diseases3. Research has also suggested that those vaccinated against certain viral diseases are less likely to develop dementia4.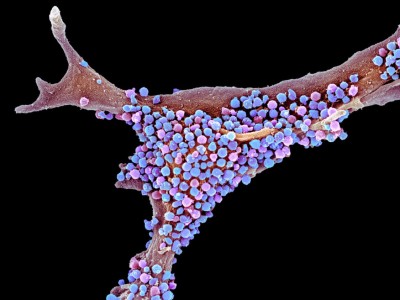 Are infections seeding some cases of Alzheimer's disease?
But all these epidemiological studies have shared a key problem: people who get any type of vaccination tend to have healthier lifestyles than those who don't5, meaning that other factors could account for their lowered risk of diseases such as Alzheimer's.
With that in mind, epidemiologist Pascal Geldsetzer at Stanford University in California and his colleagues turned to a natural experiment: a shingles vaccination programme in Wales, which began on 1 September 2013. Shingles is caused by the reawakening of inactive varicella zoster virus (VZV), the herpesvirus that causes chickenpox and which is present in most people. Shingles is most common in older adults and can cause severe pain and rashes.
Natural experiment
Data have suggested that the vaccine is more effective in people under 80 years old. As a result, only people under 80 when the programme started — those born on or after 2 September 1933 — were eligible to receive the jab in Wales. Those born before 2 September 1933 were ineligible for life.
The researchers looked at the electronic health records from 296,603 people born between 1925 and 1942 and found that about half of those who were eligible got vaccinated within seven years of the vaccine, known as Zostavax, becoming available. The team also found that those in the eligible group were 8.5% less likely to develop dementia than those who were ineligible. Considering that only around half of the eligible people got vaccinated, the researchers calculated that the vaccine lowered dementia risk by 19.9% overall.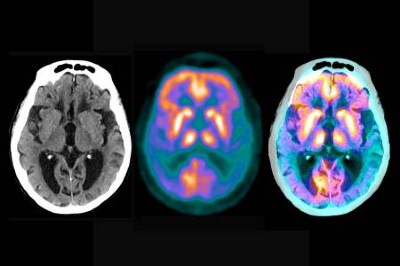 Conquering Alzheimer's: a look at the therapies of the future
The birthday cut-off date made it possible to compare people born within weeks of one another. Geldsetzer says there is no plausible reason why people who turned 80 in August would be more prone to dementia than those who had a birthday in September: the only difference is that people with the later birthdays could get the shingles vaccine. Any other factor that could affect dementia incidence, such as public screening campaigns, would have affected both groups equally.
"I think it's a very strong paper," Ascherio says. Although it's possible that the different dementia rates could have occurred by chance, he says that the authors performed appropriate tests to eliminate any other explanation.
Itzhaki is excited that this study, among others, supports the theory that viruses are an Alzheimer's trigger. "It's totally consistent with what we've been saying since 1991 and very gratifying," she says, adding that the new study is unique in eliminating other factors that could explain the lower risk of dementia in the vaccinated group.
Puzzling find
Others still urge caution. "This is a well-done study, but it is by no means conclusive," says Maria Glymour, an epidemiologist at the University of California, San Francisco, who studies Alzheimer's. She points out that most of the difference in dementia rates was recorded in the first four years after vaccination, but Alzheimer's develops over decades. Geldsetzer says that it's possible the vaccine just delays the onset of dementia, adding that he would like to redo his analysis in the future, to see whether the effect persists beyond seven years.
The authors also found that the effect was mainly in women: there was no statistically significant difference in dementia rates between eligible and ineligible men. Geldsetzer is unsure why, but notes that women and men seem to have different rates of both shingles and dementia.
But critics have seized on this discrepancy to question whether the results prove a causal relationship between the vaccine and dementia. Cornelia van Duijn, an epidemiologist at the University of Oxford, UK, says that while the experiment is "beautiful," the fact that men were not affected throws the study into question. "I am not convinced that chance or bias is to be excluded," she says.
Mechanism mystery
And it's unclear why or how the vaccine might prevent dementia, or whether a newer vaccine called Shingrix, which has replaced Zostavax, would have the same effect. Others have pointed out that Zostavax was a fairly ineffective vaccine: a clinical trial found it reduced risk of shingles by about 50%. It's possible, Geldsetzer says, that the vaccine could trigger an immune response that helps to reduce dementia risk.
Before the results influence policy, Glymour adds, they should be replicated by studying a different group. She and others agree that the best way to confirm the results would be through a clinical trial, rather than a study of health records. Several trials testing newer shingles vaccines are underway, and Geldsetzer says it might be possible to study cognitive function in the participants.
"It would be good for all of us because it's a really important step forward," Ascherio says. "I hope it's true."
Nature recognizes that sex and gender both exist on a spectrum, and are not necessarily aligned. The use of the words 'women' and 'men' here reflects the wording in the study that the article describes.