As the 10-day celebrations of Ganesha Chaturthi kick off in India today, thousands of devotees across the country are gearing up to welcome their beloved Ganpati Bappa to their homes. Owing to the coronavirus pandemic, the Ganpati Celebrations will be a low-key affair without the signature Ganesha processions and the Dhol-tamasha troupes.
Ganesha Chaturthi is celebrated to mark the arrival of 'Vighnaharta' Shri Ganesha, remover of all obstacles visits our homes. The Ganesha Utsav is celebrated all over the country with great fervour, especially in Maharashtra. Its foundations were laid by the country's freedom fighter Lokmanya Bal Gangadhar Tilak. As we celebrate the arrival of our revered elephant-headed god, let us tell you about the 'oldest' Ganesha idol on the planet! Dr Prakash Kothari, who is based in Mumbai, has the 'oldest' Ganpati idol in the world in his possession. Here's what he shares about it:

It is debated among historians that Ganesha became revered as a deity only after the sixth century. Initially, He had two hands, and only after being established as a deity did he gain four hands, the halo around his head and the title of 'Vighnaharta'. Before that, some historians even believed that He was a 'Vighnakarta' or a creator of obstacles. The oldest Ganesha with epigraphic evidence was found in a Buddha temple in Kung-sin province, China. A statue of Ganesha was found there with the inscription '531 AD', i.e. it was an idol made in 531 AD. Since the discovery of this idol, it was believed that this is the oldest statue of Ganesha with epigraphic evidence, which is still in China.
Call it my good fortune or the grace of Lord Ganesha, that I came into possession of the oldest Ganesha with epigraphic evidence. I am fond of collecting antiquities of both Erotica as well as Lord Ganesha. Especially ancient artefacts of the bull which is a symbol of virility.
During one of my visits to Mumbai's Chor Bazaar, a few years ago, my attention was caught by an ancient terracotta (baked red clay) sealing of a bull. Below the bull was an inscription in Brahmi script. The existence of the Brahmi script indicated that this was certainly an ancient artefact. I bought it and brought it home. When I was looking at it closely and turned it, I was astonished to see a figure of Lord Ganesha on the other side. But, what was surprising was that the image had two hands and a halo! Lord Ganesha's presence on the artefact piqued my curiosity. I met many experts from around the country and the globe to seek more information about the age and authenticity of this artefact.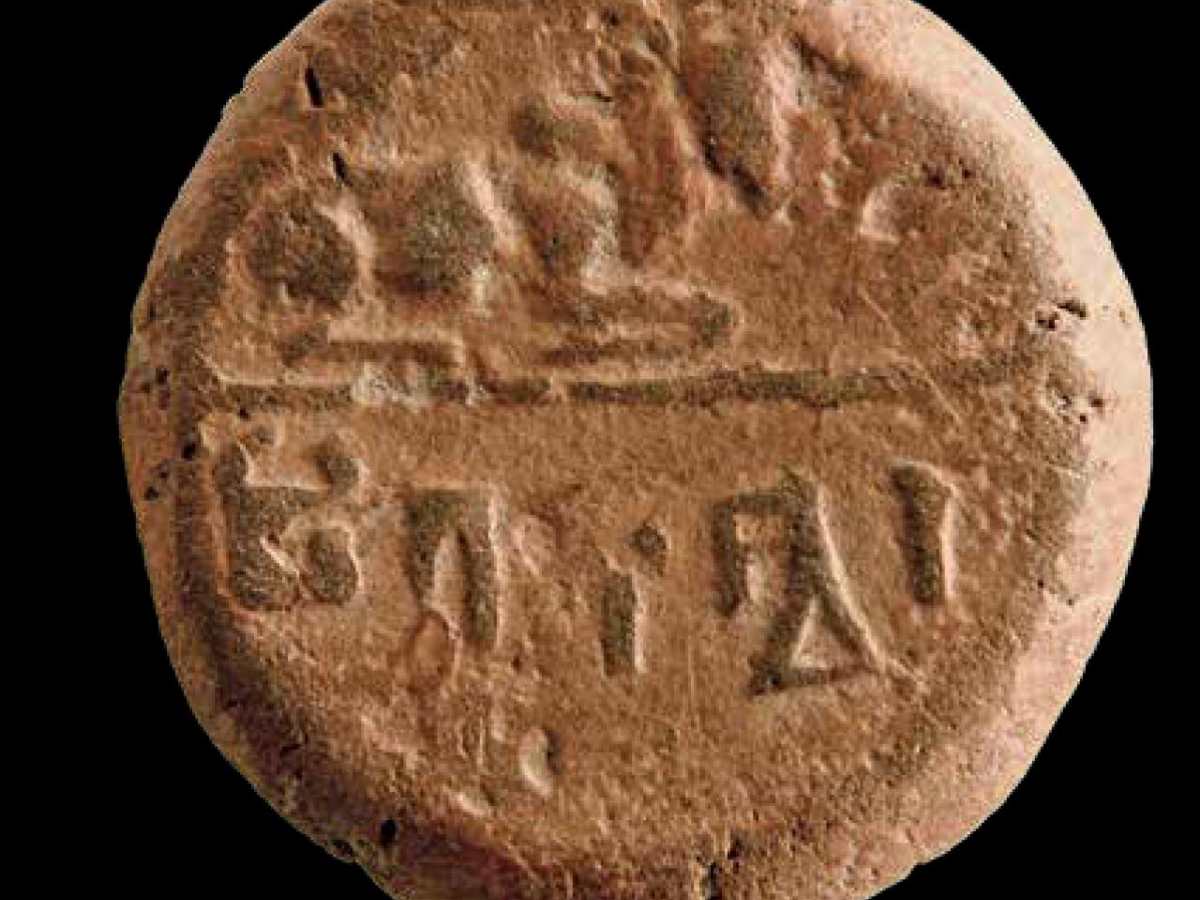 These experts graciously helped me and worked out the true age of this artefact. When I showed the sealing to various experts, they determined its period based on the Brahmi script.
Some of these respected experts were :

Dr Srinivasa Ritti, Professor of Epigraphy and Ancient History, Dharwar University

Professor Dr Abhijit Dandekar & Assistant Professor Gopal Joge, of Archaeological Department of Deccan College, Pune

Dr Ravi Shankar, who was the Director of Epigraphic Society of India, Mysore, at that time

Dr Shailendra Bhandare, Ashmolean Museum, UK Keeper
These experts evaluated that this particular sealing is from the fourth or fifth century AD. Simply put, the artefact in my possession was almost 150 to 200 years older than the idol of Lord Ganesha present in China!
This image of Ganesha has also raised the curtain from another aspect of the elephant-headed god. The idol of Shri Ganesha which I possess has only two hands, but it also has a halo around its head. This strengthens the belief that even when Ganesha had just two hands, his divinity was never a question and he was always a 'Vighnaharta' and never a 'Vighnakarta'.
Now, we can proudly say that the oldest Ganesha in the world is not in China but, in India!
By Padma Shri Dr Prakash Kothari