Hello Nature readers, would you like to get this Briefing in your inbox free every day? Sign up here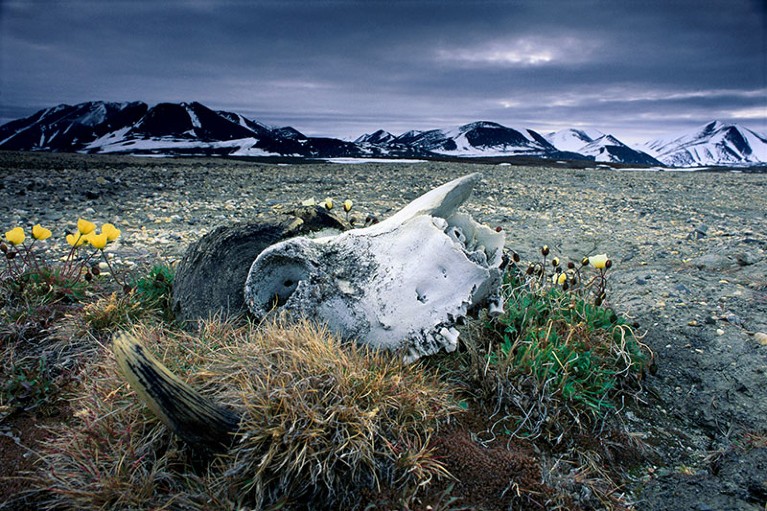 Two-million-year-old DNA sequences — the oldest ever obtained — recovered from frozen soil in the northeastern tip of Greenland suggest that the region was once home to mastodons and reindeer that roamed a forested ecosystem unlike any now found on Earth. "It's pretty awesome," says palaeogeneticist Love Dalén. "Not in a million years would you expect a mastodon up there." Reindeers were also unheard of in Greenland — suggesting that DNA could reveal much about ecosystems that was not recorded in the fossil record.
Nature | 4 min read
Reference: Nature paper
The pelt and skeleton of the last thylacine (Thylacinus cynocephalus) has been languishing in a museum cupboard for 30 years. The female Tasmanian tiger died in a zoo in 1936. Its remains became part of an educational programme until it was stored away and forgotten at the Tasmanian Museum and Art Gallery in Australia. The researchers who rediscovered the specimen hope to finally dispel the myth that a male called Benjamin was the last captive thylacine — according to museum records, this female outlived him.
ABC News | 6 min read
Lidless toilets spread droplets far and wide
Scientists have used lasers to illuminate in unprecedented detail the aerosol cloud emitted by a flushing toilet of a common type in US public restrooms. For more than a decade, researchers have reported that lidless toilets eject droplets containing urine, faeces and, potentially, infectious diseases such as SARS-CoV-2 and norovirus. What wasn't clear is how quickly and widely the particles spread: within 8 seconds, they shoot up to people's breathing zone. Lead researcher John Crimaldi hopes the findings will prompt toilet redesigns. "Look at the video — it couldn't possibly be worse," he says.
Inverse | 5 min read
Reference: Scientific Reports paper
Features & opinion
The COVID-19 pandemic inspired innovation at breakneck speed: vaccines developed in less than a year, research grants diverted to urgent projects, and journals publishing relevant research with accelerated turnaround times. The rapid, coordinated, multi-pronged response is a reminder that the standard approach to innovation is not always enough, say scientists.
Nature | 7 min read
From a sassy 'autobiography' of the Milky Way to a portrait of the coronavirus and the scientists who study it, the staff of Science News picks their favourite science books of the year.
Science News | 4 min read
Extreme heat, drought, flooding and fire — the four horsemen of the Anthropocene — will render large parts of the planet uninhabitable by 2100, says science writer Gaia Vince. "The kinds of extremes we're facing are unprecedented in human history," she tells the Nature Podcast. Her new book, Nomad Century: How Climate Migration Will Reshape Our World, "is a kind of manifesto of my solutions for the choices and the options that we do have now to survive that".
Nature Podcast | 25 min listen
Subscribe to the Nature Podcast on Apple Podcasts, Google Podcasts or Spotify.
Image of the week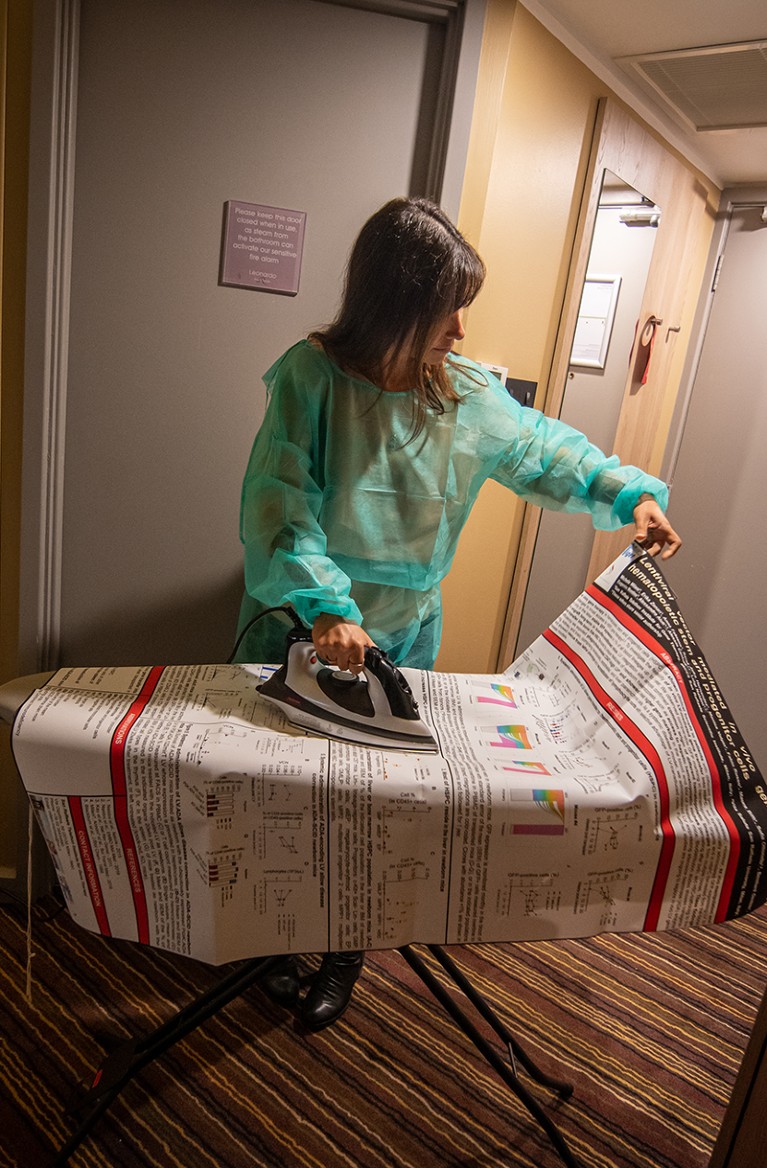 Rolled-up paper posters are unwieldy at the airport, so many scientists turn to fabric as a solution, folding it among their clothes. But fabric comes with its own problems. The judges of Nature's #ScientistAtWork photo competition awarded a special prize to this photo taken by gene-therapy researcher Michela Milani of her colleague Elena Barbon ironing a poster in preparation for the European Society of Gene and Cell Therapy meeting in the United Kingdom in October 2022.
See more #ScientistAtWork winners selected by Nature's Careers team.