Hello Nature readers, would you like to get this Briefing in your inbox free every day? Sign up here.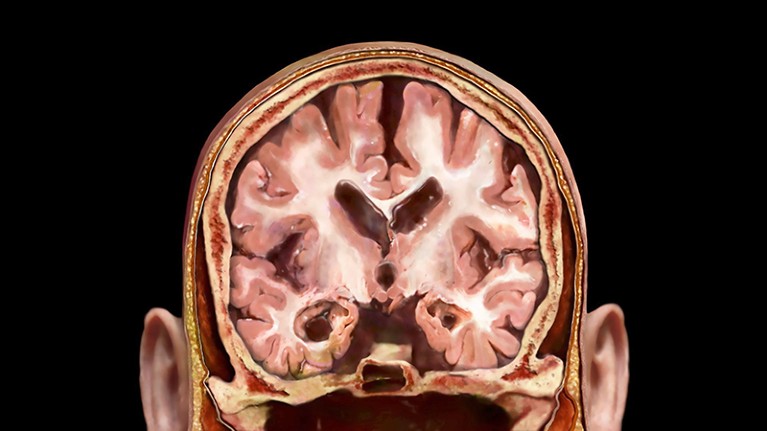 Abnormal levels of certain proteins — most of which have functions unrelated to the brain — could be an early hallmark of Alzheimer's disease. In a decades-long study of more than 10,000 people, unbalanced levels of 32 proteins during middle age were strongly associated with an elevated chance of developing dementia in later life. Some of the proteins showed changes only in blood plasma but not in brain tissue, which suggests that "mechanisms below the neck could also play a role", says neurologist Nicholas Seyfried.
Nature | 5 min read
Reference: Science Translational Medicine paper
Researchers looked at almost 500 happiness studies through a "post-replication-crisis lens" and found little solid evidence that three activities often recommended to boost mood — exercise, spending time in nature and meditating — actually do so. "The evidence just melts away when you actually look at it closely," says psychologist and study leader Elizabeth Dunn. There was better support for two other approaches to attaining happiness: expressing gratitude and pursuing more social interaction.
Wall Street Journal | 5 min read
Reference: Nature Human Behavior paper
"The oncoming burden of long COVID faced by patients, health-care providers, governments and economies is so large as to be unfathomable," says one of the most comprehensive reviews yet of the possible mechanisms and treatments for the condition. The study estimates that some 400 million people globally are in need of support for long COVID, "but we don't really know even the full list of which drugs we'd put into a clinical trial tomorrow, given the chance", says immunologist Danny Altmann, who led the review.
RNZ | 11 min read
Reference: Nature Reviews Immunology paper
Features & opinion
"It was almost ten years of a lot of pain," says ecologist Sarah Batterman, one of more than a dozen women who spoke out about their experiences of sexual misconduct at the Panama-based Smithsonian Tropical Research Institute (STRI). "I estimate that I lost three of the ten years in productivity." Josh Tewkesbury joined STRI as its director in July 2021, just before the scandal was reported in the press. "I think that trust is a lot further along today than it was two years ago," he says. "But I have no illusion that we're done."
Nature Careers Working Scientist Podcast | 33 min listen
A great logo can help to tell the world the story of your research — and it needn't stretch the budget or take a lot of time. Get top tips on how to crystallize your laboratory's visual identity from a logo designer, a scientist who commissioned a freelance artist and two lab leaders who drew their own.
Nature | 9 min read
After a lifetime in a hot-pink world, a real-life Barbie would probably be entirely desensitized to the colour. What we see as vibrant might look grey, or neutral, to her. "If she looked at our world, she'd be overwhelmed," says psychologist Mike Webster. The way we perceive colours depends on how the brain interprets information coming from our eyes — and this can change. If a person moved to Mars, they would start off seeing mostly reds and oranges, but their brain would soon adjust and they would see more blue shades.
Scientific American | 6 min read