Apple is likely to announce iOS 17 next month, including previously-announced accessibility upgrades like the ability to add your own voice to your iPhone. It's only May though, so we need to wait a bit longer for Apple's next big update. Until then, we can dive into the smaller iOS 16.5, which Apple just released to iPhones.
Apple dropped iOS 16.5 on Thursday, May 18 at 1 p.m., its usual release time for software updates. The company has been testing the update for nearly two months, releasing the first beta for iOS developers back on May 28.
Now that it's here, we can see that it isn't a particularly large update. That's not too surprising, though, considering iOS 17 is right around the corner. It's also the fifth "major" update to iOS 16 since it launched, so there isn't too much to build upon before moving onto another iOS version altogether.
New features and changes in iOS 16.5
That said, there are new features and changes to talk about here. According to Apple's release notes, iOS 16.5 introduces a new Pride Celebration Lock Screen wallpaper for Pride Month. It coincides with the company's new Pride Edition Apple Watch Sport Band, which it announced earlier this month.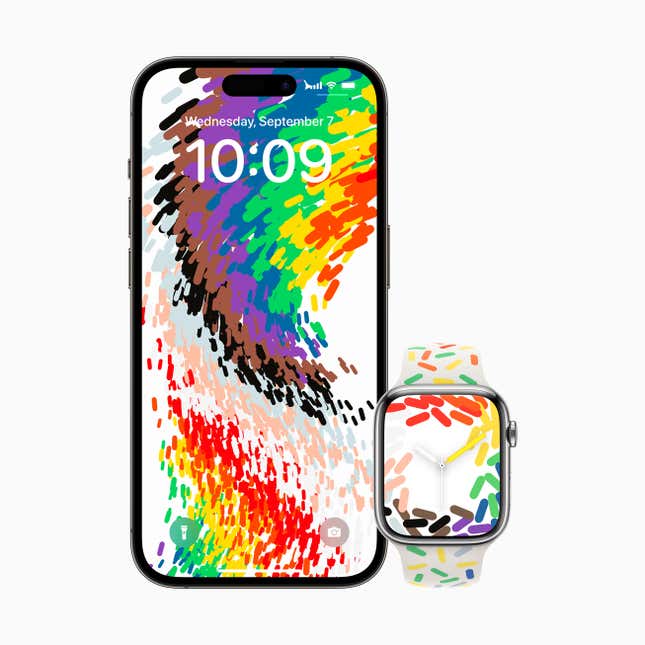 You'll find two other new features in Apple News. The first is a new Sports tabs, which you can use to check out stories, scores, and more surrounding your favorite sports teams and games. In other sports news, the My Sports score and schedule cards in Apple News will show you game pages that list more details about games you're keeping an eye on.
The update also fixes some known bugs with previous versions of iOS, like a problem where Spotlight might have stopped working, an issue where CarPlay's Podcasts app might not load content, and a Screen Time bug where settings might reset or wouldn't sync across devices.
This update likely patches security flaws as well, but Apple hasn't updated its security updates page yet to note the changes. It's possible the security patches are the same as we saw in an earlier Rapid Security Response update, Apple's new security update solution. With Rapid Security Response, the company can issue security patches without needing a full iOS update first. If so, the goal would be to patch the devices that didn't install that Security Response.
How to install iOS 16.5 on your iPhone
You can install iOS 16.5 on your iPhone so long as it's compatible with iOS 16. If so, head to Settings > General > Software Update. When iOS 16.5 appears, tap Download and Install and follow the on-screen directions to install the update on your iPhone.
If you have Automatic Updates enabled, the update will install on its own. However, because of how Apple designs this feature, it could take weeks for the update to install. The fastest way to install iOS 16.5 is to do it yourself.