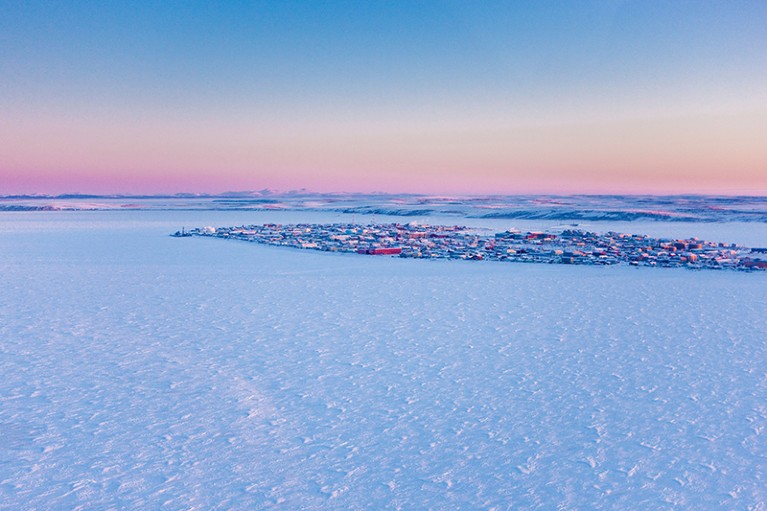 Achieving health equity in rural areas requires researchers, communities and health workers to collaborate to translate knowledge into clinical care1. Partnerships that bridge research hospitals, medical schools and rural health systems can play a part in this process by fostering relationships, sharing training infrastructure and exchanging knowledge between communities, academic institutions, patients and carers2. In turn, rural communities can be productive, lifelong homes for clinician-researchers who are pursuing careers in academic medicine3.
Our programme, Siamit, is a small-scale example of this model in a remote, predominantly Indigenous Iñupiat region in northwest Alaska that spans 12 villages and more than 100,000 square kilometres of the Alaskan Arctic. Founded in 2016, Siamit encompasses a series of interwoven research, training and service partnerships between three organizations: the Maniilaq Association, the region's non-profit health system; the Harvard Medical School (HMS) Department of Global Health and Social Medicine, based in Boston, Massachusetts; and the Massachusetts General Hospital (MGH) Division of Wilderness Medicine, also in Boston. Siamit's mission is to advance rural health equity by connecting academic medicine and community care.
Our first year of programme development focused on a series of needs assessments, conducted in each of the region's villages by teams of academics and community members. Through interviews with patients and their families and professional carers, as well as other community members, we identified three priorities: expanding access to physician care in outlying villages, meeting workforce-development priorities in the region, and addressing social- and behavioural-health needs through the primary-care system4.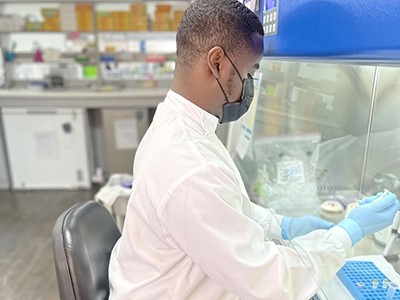 African scientists call for research equity as a cancer crisis looms
In 2017, we began to address these priorities. Physicians from MGH, including faculty members and fellows in relevant specialties, began working at village clinics and the Maniilaq Health Center, the regional hub hospital in Kotzebue, Alaska. Meanwhile, academic staff in both Alaska and Boston developed and taught a social-medicine curriculum for health workers and trainees in rural Alaska. Pursuing funding for research and clinical practice in parallel became part of our strategy to implement necessary health-care programmes, while evaluating their impact and sharing results. We established programmes in primary care, emergency medicine, psychiatry and addiction medicine, women's health and social medicine — each of which includes research components that inform programme design. In all programmes, the main focus is on care delivery.
In the following years, Siamit focused on expanding research and training infrastructure between Alaska and Boston. We developed a medical-resident rotation programme at Maniilaq Health Center that supports physicians pursuing rural health careers, as well as a postgraduate research fellowship for early-career Indigenous health workers. Our faculty members developed medical-education courses for physicians across the Indian Health Service, the national health programme serving American Indians and Alaska Natives, and the Alaska Tribal Health System, the sovereign health system serving Alaska Natives5. Over time, some graduates became part of our core medical staff and Alaska-based faculty; others became affiliated faculty and research partners at academic medical centres across the United States. An ecosystem began to take shape, with the three-fold mission of teaching, research and service at the centre, at the second most remote hospital in the country.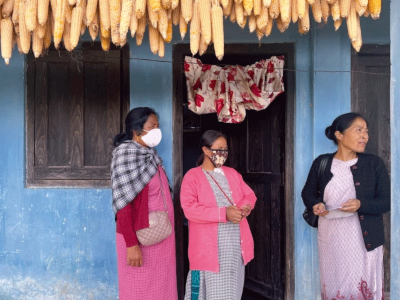 India's social health activists are tackling cancer in rural communities
Over the past seven years, a few principles common to community-medicine projects have resonated deeply in our work. First, governance is key. Rural communities tend to know their needs, values and priorities best, and they should lead partnerships to address those priorities. In Indigenous-health research, in the face of a long history of extraction of knowledge and exploitation, particular attention should be paid to governance systems and sovereignty6. Formal community leadership and clearly stated organizational values can all have a role in reinforcing this principle.
Second, health research in under-resourced communities should focus on real, material improvements to health and health care. This could mean that the scope of work is narrower and deeper, with less focus on the incentives of conventional academic life, and more emphasis on long-term commitments to understanding local contexts, needs and concerns. Such work requires a particular kind of researcher, as well as a particular kind of academic home. Institutions that move towards embracing public service, social responsibility and care for the community in their hiring and promotion criteria will be the ones where such efforts succeed.
Third, the value of academic–rural health partnerships grows exponentially once a certain threshold of integration is reached. Isolated projects can have great impact, and a more limited, well-defined scope of work can make sense as an anchor point for academic–community teams. Still, the ecosystem of relationships, projects and priorities that has taken shape under a broader, community-governed mandate in our region has value. Such an approach requires a clear framework for decision-making and action, along with optimism for the future of rural health.
Although rural communities might be distant from the typically urban infrastructure of health research and training, many have high levels of community engagement, strong social networks and innovative health systems that dovetail with the ethos and function of academic medicine. We can imagine a not-too-distant future in which many academic clinicians base their lives in rural and remote communities, which will have a larger role in the shape and conduct of academic life. The common ground between rural priorities, clinical need and academic mission is enough for lives, careers and institutions to be built on — and all parties will be better for it.