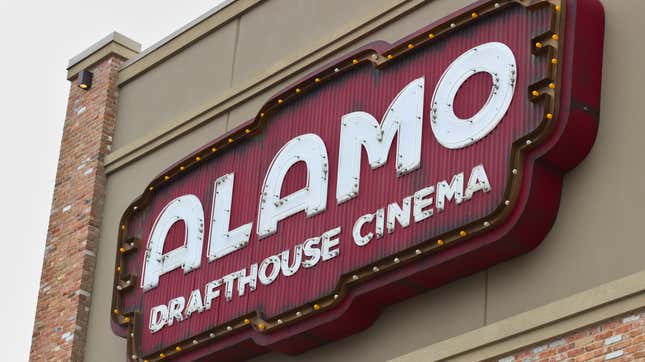 If you're a member of Alamo Drafthouse's Victory Rewards program, today is your lucky day: After a long hiatus, the program is back, so you'll be able to cash in your points for free food, special screenings, and other benefits.
The upscale theater's loyalty program was paused during the heights of the pandemic; in the meantime, Alamo hoped to hold onto rewards members by offering them double points while their benefits were on pause. Any visits made between August 8, 2022 and August 9, 2023 earned twice as many points that could be cashed in for rewards when the program eventually came back. In other words, if you're an Alamo rewards member who has been racking up points, log in to your Alamo Victory Rewards account—you probably have a lot of free gifts waiting.
According to Alamo, rewards will be rolled out over the next week or two, so don't worry if you don't see them in your account right now.
How to join Alamo Drafthouse's Victory Rewards program
If you're not a member of Alamo's affinity program, you can sign up now. It's free, the only information you need to give them is an email address, and you'll get a free birthday gift just for signing up.
Once you've signed up, you get a point for every movie you see at an Alamo Drafthouse as long as you buy the ticket through Alamo's website, app, or Alamo Season Pass. More points come with higher ranks, and higher ranks get more benefits—you start as "fan," move up to "Citizen," and eventually earn the highest rank, "Top Brass." To redeem your points, give them your email address at the box office and tell 'em what reward you want redeem.