Got a long drive ahead of you? In a car with people full of various tastes? It's road trip season, and if you need a podcast to binge in the car, this list has you covered. You can pop in and out of short stories about family drama and scams, or buckle in for real life sagas of catfishing, CIA conspiracies, and a missing crypto queen. The miles will fly by and you'll be at your in-laws' table eating turkey in no time.
---
Over the Road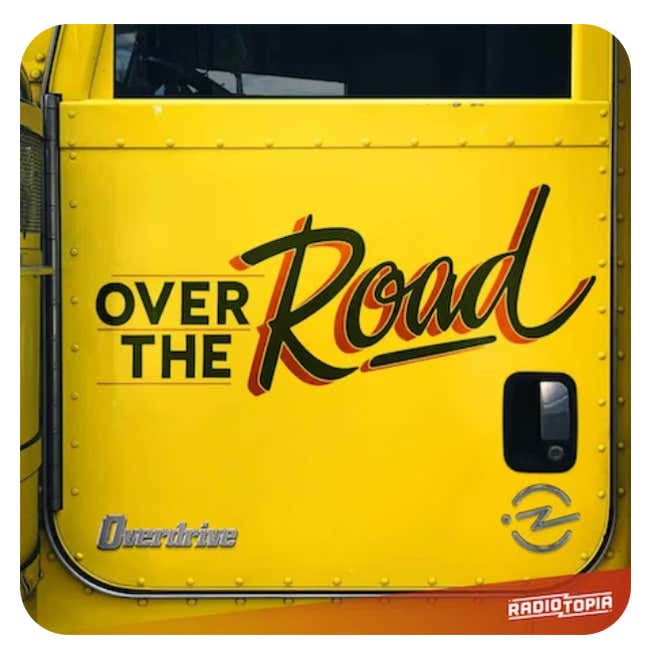 Over the Road explores the world of long-haul trucking and the experiences of the truckers who crisscross the United States and beyond to deliver goods. It's hosted by "Long Haul Paul" Marhoefer, a seasoned truck driver himself, lending the proceedings an air of authenticity. With personal stories, interviews, and soundscapes, it drops you into the passenger seat to observe the lives of truckers (men and women)—their challenges, adventures, and the unique subculture that exists within the industry. It's filled with personal stories but also steps back to cover the impact of technology and changing regulations. It's a storytelling show that you can enjoy anywhere, but it's the perfect thing to listen to while you're on the road yourself.
---
The Habitat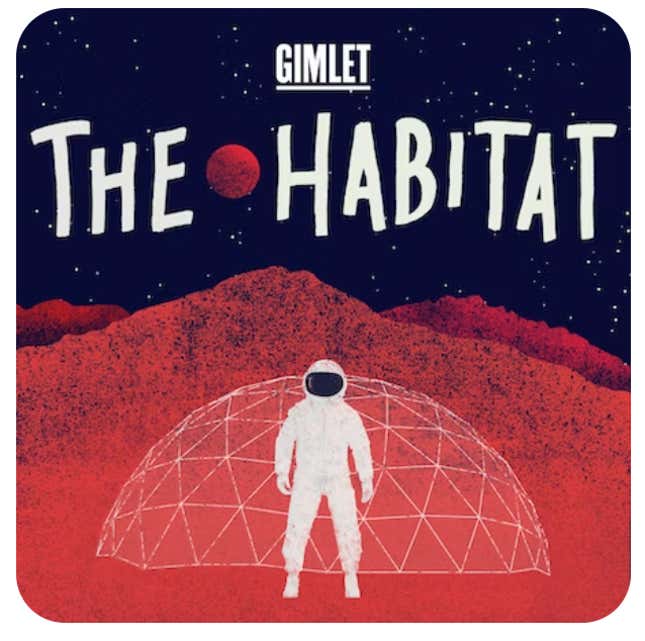 The Habitat is a serialized (real-life) documentary about a fake community on Mars (and which is really in Mauna Loa, Hawaii). Six volunteers have been invited to live there to work as fake astronauts for one (very real) year—a simulated mission known as the Hawaii Space Exploration Analog and Simulation (HI-SEAS.) Host (and Radiolab alum) Lynn Levy has been following the experiment from the very beginning, collecting participants' comments through audio diaries and occasionally dropping them questions that plumb their everyday experiences—the joys, the annoyances, the isolation, the frustration of surviving on freeze-dried food, and their evolving relationships (there is some hooking up).
---
Wind of Change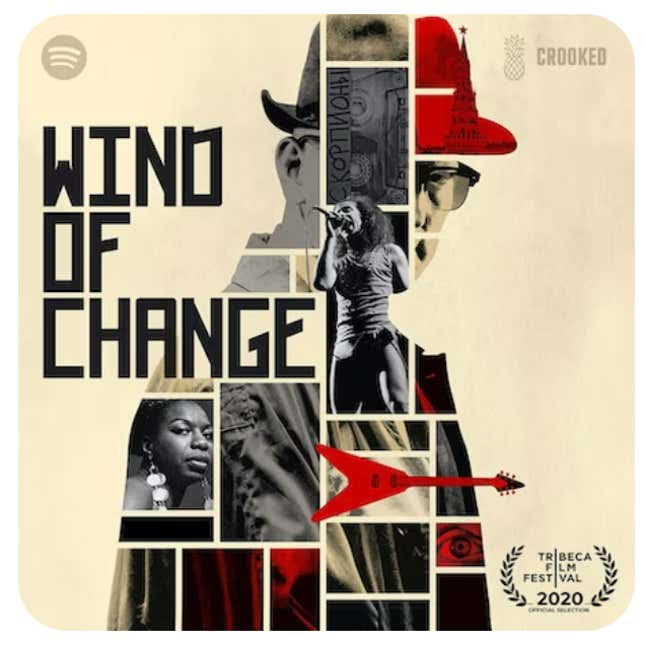 You might know the hit power ballad "Wind of Change" by Scorpions, but did you know there's a conspiracy theory behind it? Released in 1990, "Wind of Change" became an anthem of hope and change in the waning years of the Cold War and is often associated with the fall of the Berlin Wall. But journalist Patrick Radden Keefe has a theory that the CIA covertly wrote the song as part of a psychological operation aimed at influencing public sentiment in Eastern Europe and accelerating the end of the conflict. On the podcast Wind of Change, Patrick conducts interviews with former CIA operatives, music industry insiders, members of the Scorpions, and others who were part of the music scene during that era, attempting to chart the historical events and uncover documents that might support or debunk the theory.
---
The Missing Cryptoqueen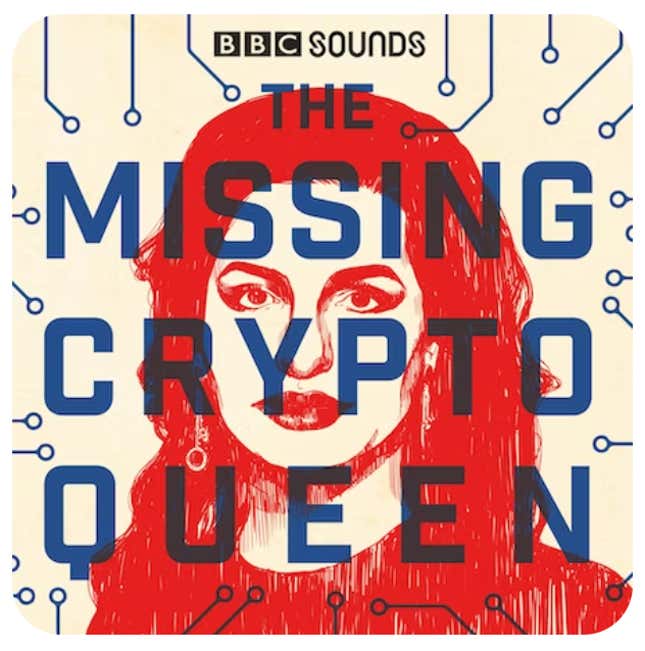 The Missing Cryptoqueen investigates the mysterious and troubling story of Dr. Ruja Ignatova, a Bulgarian entrepreneur who founded OneCoin, a cryptocurrency that has been widely regarded as one of the biggest cryptocurrency scams in history. Hosted by journalist and presenter Jamie Bartlett, it spools out like an investigative thriller, charting the rise and fall of Ruja Ignatova and her cryptocurrency venture. Dr. Ruja promised to create a "Bitcoin killer" with OneCoin, and managed to amass a significant following and raise billions of dollars from unsuspecting investors worldwide. She presented herself as a visionary leader, but suddenly vanished in 2017, leaving a trail of unanswered questions and angry investors behind. The Missing Cryptoqueen follows the efforts of a group of individuals affected by the scam in their attempts to uncover the truth about what happened to her. Featuring interviews with people who knew her, law enforcement officials, financial experts, and others who were involved in or impacted by OneCoin, it might not give you all the answers you need, but it will keep you enraptured between rest stops.
---
Dear Prudence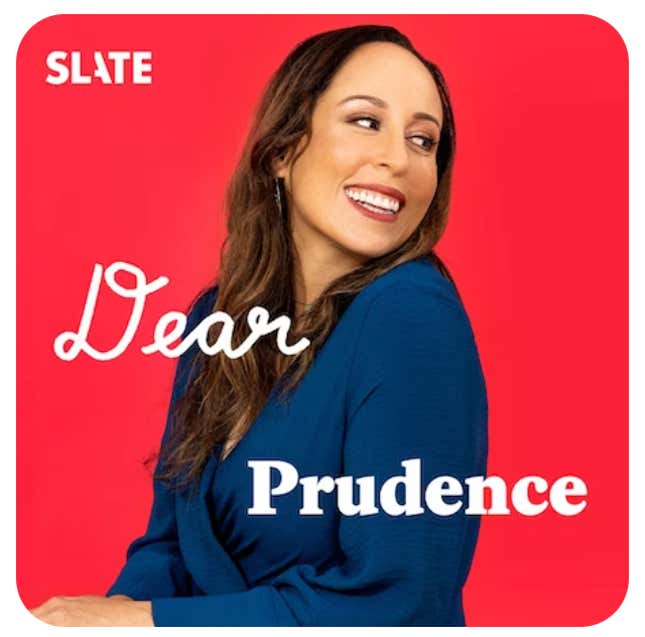 On Dear Prudence, host Jenée Desmond-Harris brings Slate's premier advice column to your ears, welcoming in guests to answer listeners' prickly questions about relationships, work, and life. Is it ever okay to ghost a friend? What do you do if your friend wants to bring her kids to your party at a winery? Should you donate sperm to your ex? Can you ask your brother, instead of your dad, to walk you down the aisle at your wedding? These are great conversation-starters for everyone in the car—you can even pause between questions to come up with your own answers (provided you think things won't get too heated).
---
The Truth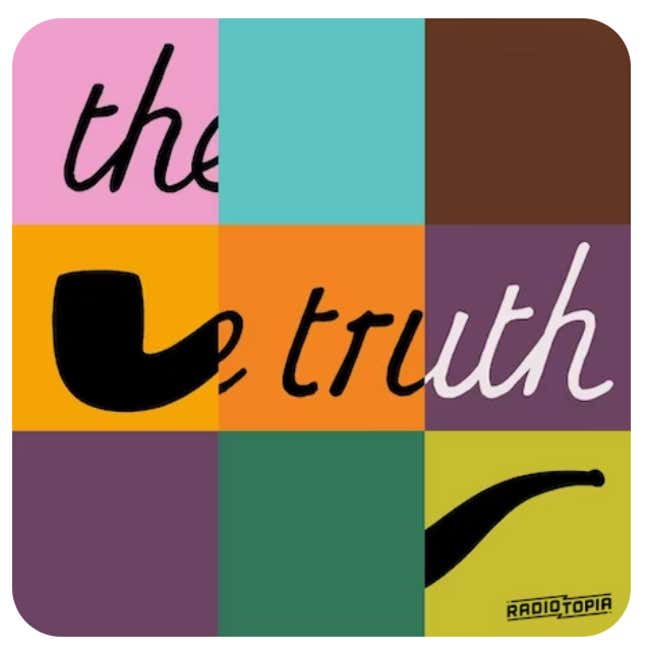 The Truth features audio dramas and fictional stories that feel like radio plays. Created by Jonathan Mitchell and first launched in 2012, it's known for its high-quality production values and innovative storytelling techniques—each episode is a self-contained tale, exploring various genres and themes. While these stories usually challenge your perceptions and play with the boundaries between fiction and reality, they are also often hilarious, and filled with completely original ideas. There's something for everyone here—science fiction, romance, and the mundane aspects of human nature. I always tell people who say they don't like fiction podcasts to try The Truth and get back to me—this is your gateway drug to the worlds of audio drama, and it's great for car rides because you can dip into one story then move to the next, and there will be something for everyone in the car, kids included!
---
Sweet Bobby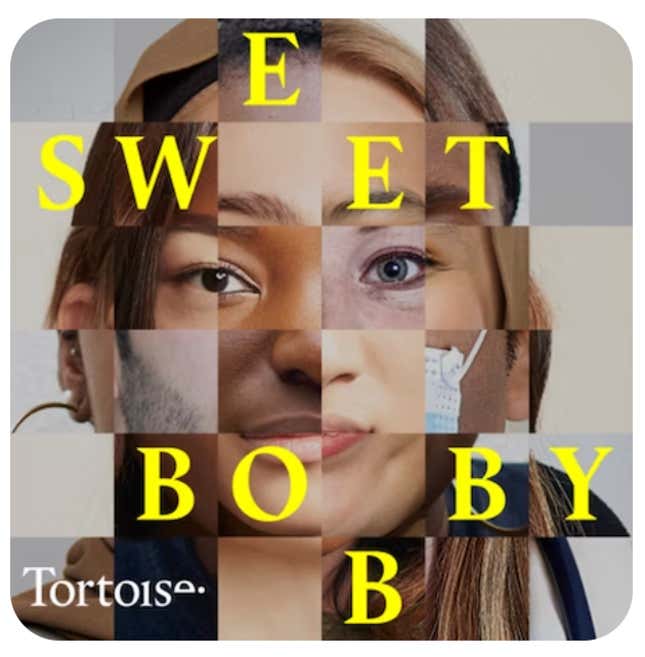 In the mood for a wild true crime story of love and deception? Sweet Bobby is an investigative series following the world's most sophisticated catfisher, who preyed upon Kirat, a woman in the U.K. who fell victim to a sophisticated scam that unfolded voer eight years and involved up to 60 (completely fictional) characters. The sweet Bobby in question was a handsome cardiologist that Kirat met online. They forged a close friendship that turned into a romance, even though they never met IRL. It turns out Bobby was a real person whose identity had been stolen by the scammer, and the resulting story is so strange and disturbing, it will have you locked in for every second—and make the miles fly by.
---
The Opportunist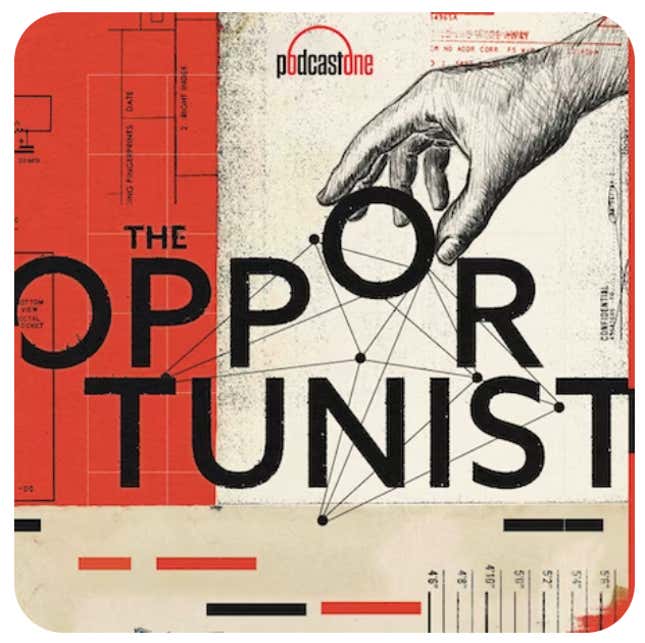 The Opportunist is an episodic true crime show, with some stories spanning several episodes, so you can really get comfortable with them. Each one is about someone who took advantage of others for personal gain—and an invitation into worlds of unethical wilderness therapy programs, corrupt churches, crooked cults, and more. The result? More than one car trip's worth of fraud, manipulation, and exploitation. Through in-depth storytelling, The Opportunist shines a light on the darker side of human behavior and the impact of deception on both individuals and communities. It's absolutely addictive. Once you pop, you just can't stop.
---
Skyline Drive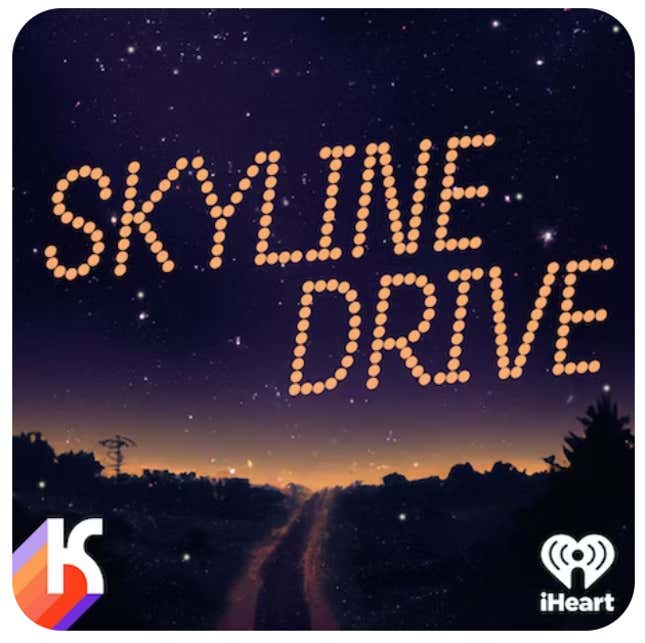 There are tons of astrology podcasts, but none are as beautifully made, and presented with such open-minded journalism and narration, as Skyline Drive. You think you're getting an investigation into the role astrology has played in history (like the fact that Reagan consulted an astrologer regarding key White House decisions), but then, almost accidentally, host Mangesh Hattikudur falls into his own story of life as a second-generation immigrant after an astrologer predicts a tragedy that takes over the series, turning it into a personal memoir about family, loss, and the stars above. (Hope there are some tissues in the car.)
---
S Town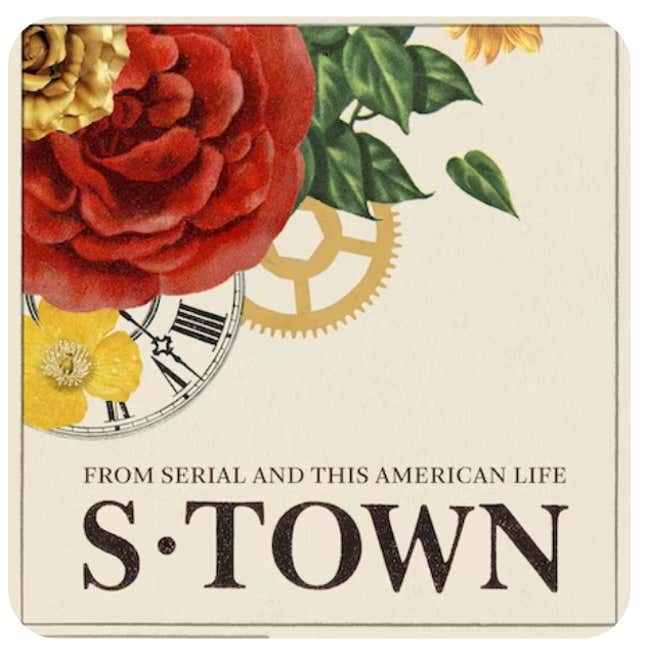 S-Town is a narrative non-fiction podcast created by the producers of Serial and This American Life. It tells the story of John B. McLemore, a resident of a small town in Alabama who contacts journalist Brian Reed to investigate a murder and other alleged injustices in his town. During Reed's investigation into the murder, he gets to know the eccentric and troubled McLemore, and understand his complicated relationship with his hometown. S-Town's jaw-dropping third episode takes listeners down a path that feels totally unexpected. It's a story about a murder, but more importantly, about the man who brought Reed to the scene of the alleged crime.
---
In the Dark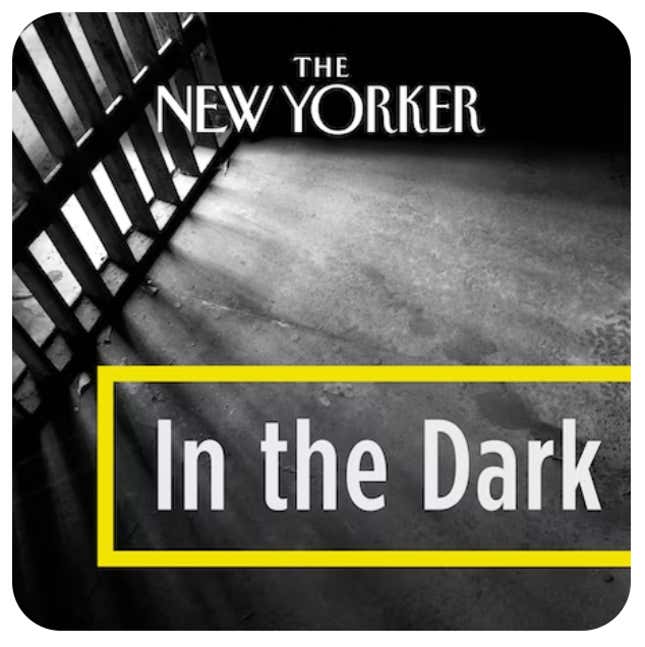 Hosted by Madeleine Baran, In the Dark's first season investigates the case of Jacob Wetterling, a Minnesota boy who was abducted in 1989 and remained missing for 27 years, until his remains were discovered in 2016. It's gripping, but for this list, I want to steer you to season two, which focuses on the case of Curtis Flowers, a man who was tried six times for the same crime in Mississippi. Madeleine and her crew did extensive research to examine the flaws in the case against him and underline the ways race and politics may have influenced the prosecution's efforts. In the Dark became famous for uncovering new evidence, an alternative suspect, and possible evidence of prosecutorial misconduct. In 2019, the United States Supreme Court cited the show's reporting in a decision to overturn Flowers' conviction—but only after he'd spent 23 years in prison.
---
Dolly Parton's America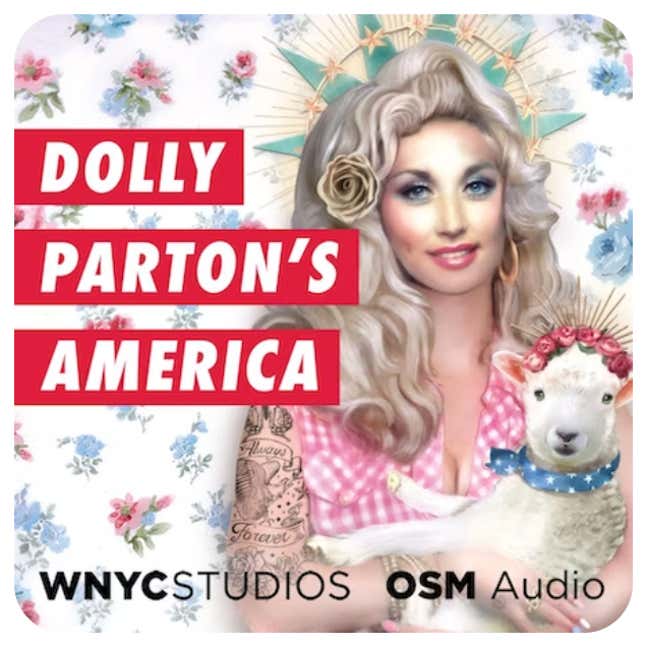 Whether you're young or old, conservative or progressive, vegan or carnivore, you love Dolly Parton. On Dolly Parton's America, you'll hear the country music queen's own story, from her humble beginnings to her worldwide stardom. It's presented by Jad Abumrad (formerly of Radiolab) who found out his father is a passing acquaintance of Parton's and successfully parlayed that connection into access to the country music legend. Get the inside scoop on everything from the enduring power of the song "Jolene" to the delights of her Dollywood theme park.
---
Family Road Trip Trivia Podcast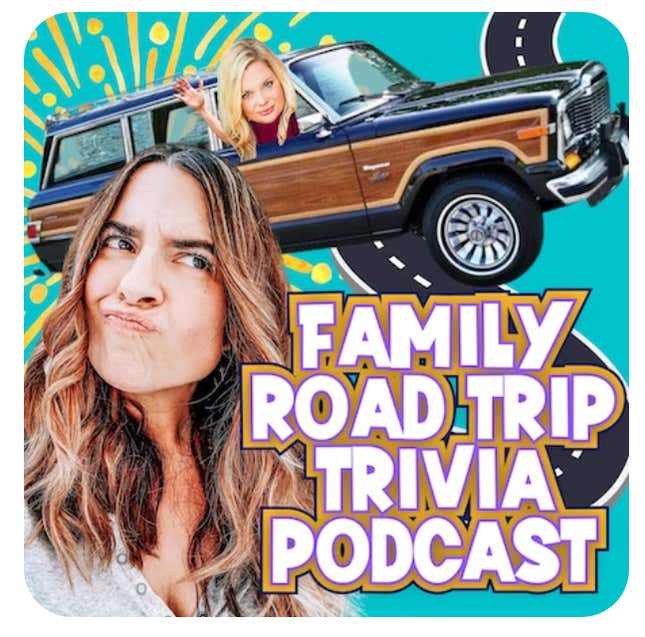 This one might seem a bit obvious, but that's only because it's too perfect. If you're looking for something the whole family can listen to together, check out Family Road Trip Trivia Podcast, brought to you by Brittany and Meredith, who test your knowledge in pop culture, video games, geography, Disney, Harry Potter, science, Star Wars, and more. It's a game you can play along with that will make long car trips more bearable. Episodes are grouped into themes, so take turns letting people on your trip choose which rabbit hole to explore.