Fall is a busy time for new podcast releases, but there are a few that shouldn't be missed. Within this list, we have family secrets; a reality GV-driven murder mystery; a sitcom for your ears starring a German techno DJ, thoughtful reflections on class and weight; never-before-seen information about who killed Biggie Smalls; and a dolphin sex scandal. Do I have your attention?
---
Weight for It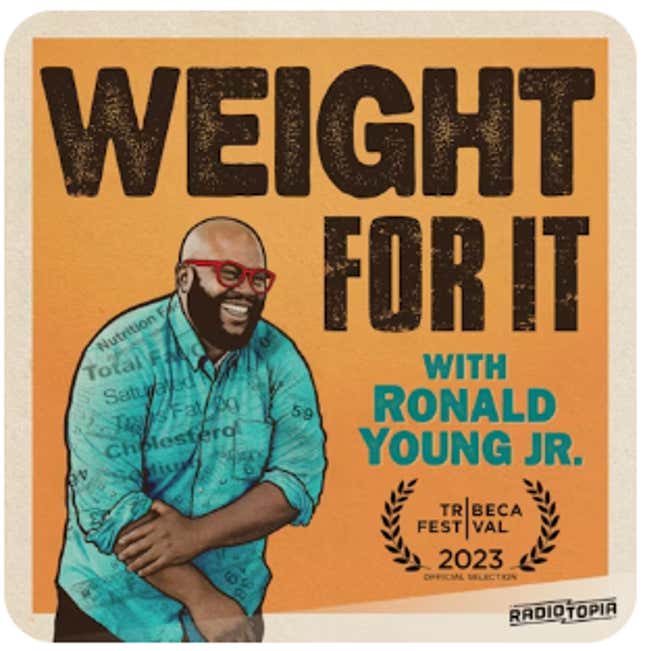 Ronald Young Jr. is fat, and on his podcast Weight for It, which was selected in Tribeca's 2023 Official Audio Storytelling Series, he's talking about it. "Weight for It" is part narrative storytelling, part personal memoir—and it gets extremely personal. Every single episode feels like it could be the best episode of a podcast, and is a deep exploration into his own desirability, his shame, and his relationships. He even brings his mic into the doctor's office, so we can hear the completely insane way doctors often treat fat people.
---
Murder on Sex Island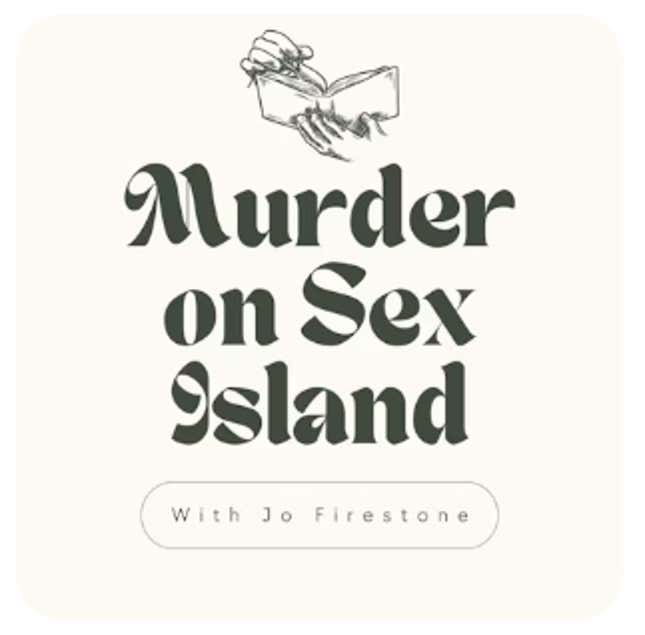 Jo Firestone had some time on her hands (thanks to the writer's strike) so she wrote a book called Murder on Sex Island, which you can order now—and you can also hear her read it to you on her podcast of the same name. A reality TV show's contestant goes missing, which inspires detective (and obsessive fan of the show) Luella van Horn to go undercover on the show to find him, but she has her own secret to hide. It's not just packed with hilarious details, the plot is well-crafted. I'd say it is a perfect bedtime story, but you'll probably be laughing too hard to fall asleep. If you love comedy and audiobooks, this one's for you.
---
Magnificent Jerk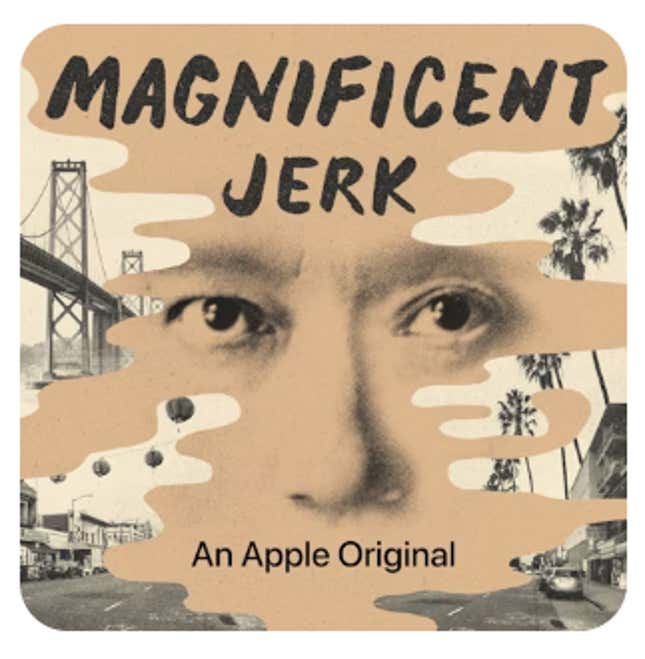 Magnificent Jerk is an audio memoir hosted by Maya Lin Sugarman about the family secrets she discovers when her aunts plop a box of screenplays on her lap. They tell her that her late Uncle Galen was a leader of a Chinese gang; went to jail; was the author of these screenplays; and one of them turned into a terrible movie in the '90s called Crazy Six, starring Rob Lowe, Burt Reynolds, and Ice-T. Through whispered conversations with her family and other gang members, and with a little digging, she tries to get to know the uncle she thought she understood. "Magnificent Jerk" blurs fact and fiction, and closely follows Maya's hunt for a complicated person and the truth about her own family.
---
Exposed: Cover-Up at Columbia University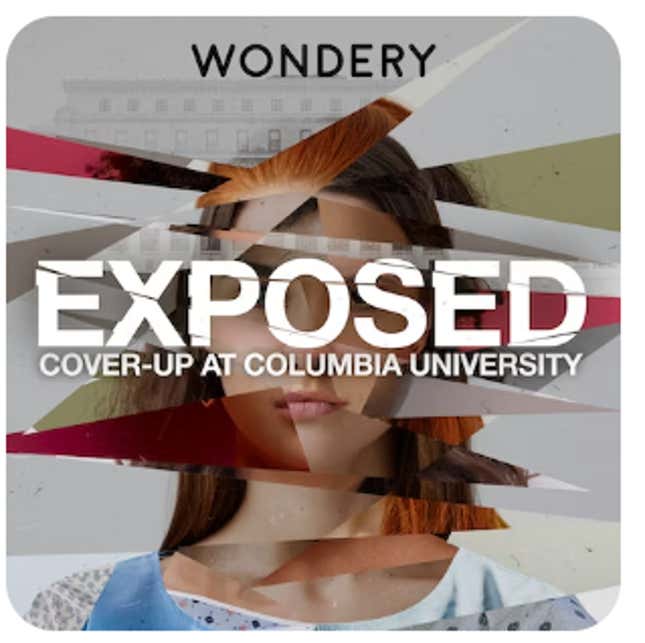 Dr. Robert Hadden was an ob-gyn at Columbia University who had been sexually assaulting at least dozen of his female patients for about 25 years at Columbia University, before journalists Lauren Beil and Bianca Fortis caught up to him to uncover his story. (When they found him, he was living a peaceful life in early retirement in New Jersey.) Beil and Fortis wrote an explosive piece for ProPublica and dive even deeper on Exposed: Cover-Up at Columbia University, hosted by Beil. It's a story about power and what happens when someone in a medical setting abuse it, and a look at the process of victims speaking up and coming together to fight for justice.
---
Hooked on Freddie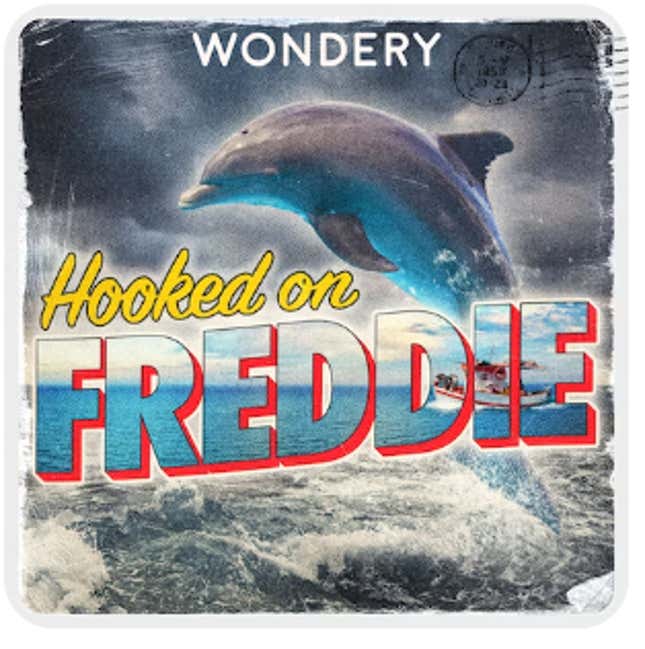 In 1987 in the British seaside town of Amble, a bottlenose dolphin named Freddie became a fixture in the harbor, which upended the town. Freddie became a local celebrity. This bothered Alan Cooper, an animal rights activist committed to freeing captive dolphins, who had been beefing with Peter Bloom, the owner of the nearby Flamingo Land dolphinarium. The podcast Hooked On Freddie is about a particular incident, when Cooper was swimming with Freddie, and Bloom told police that Cooper was "wanking Freddie off," launching tabloid rumors, a trial, and a complete unraveling of Cooper's reputation (despite the fact he was found not guilty). The story is reported by Becky Milligan, a reporter who was there and remembers everything. This is probably the only dolphin sex scandal you've ever heard, and it's definitely the best.
---
Say More with Dr? Sheila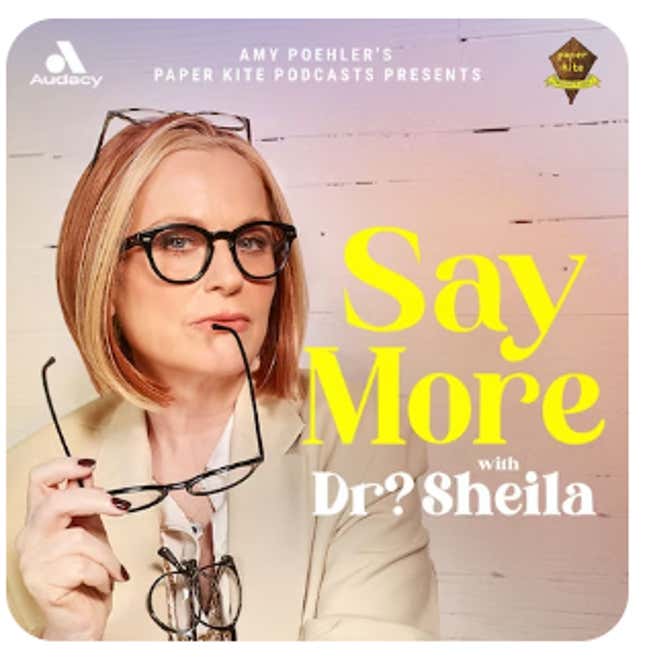 That "?" after Dr isn't a typo—on Say More with Dr? Sheila, Sheila isn't a doctor: She's Amy Poehler. ("For legal reasons, 'Dr?' must be said in the form of a question.") And "Say More with Dr? Sheila" is an improvised comedy show where Dr? Sheila lets you be a fly on the wall in her couples therapy sessions. Think "Where Should We Begin?" with zero expertise. Dr? Sheila strives to improve the relationships between her clients, but only makes them worse. (In episode one, she plays a round of OJ-inspired "if you did it" about cheating, which gets "Beth" and "Ryan" revealing detailed accounts of the cheating that they definitely did do.) Huge names like Fred Armisen, Kate Berlant, Rachel Dratch, John Early, Tina Fey, Ana Gasteyer, Ilana Glazer, Abbi Jacobson, Jason Mantzoukas, Maya Rudolph, and Paul Scheer play the couples.
---
In Retrospect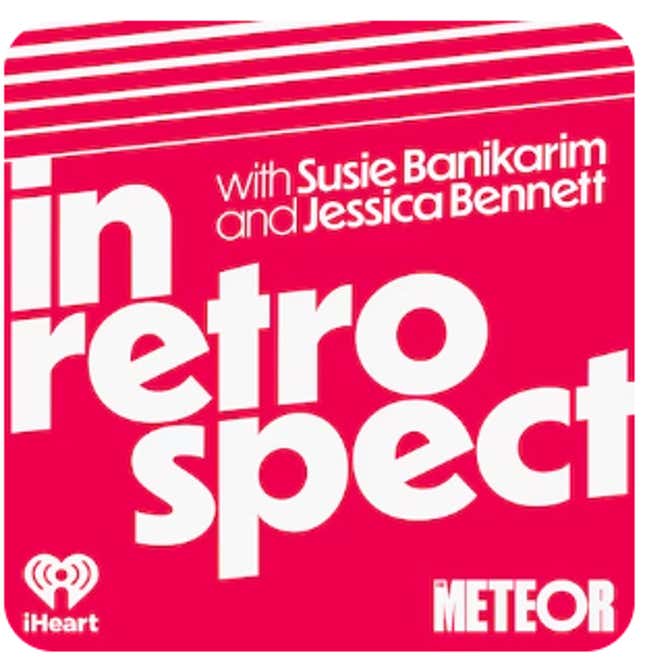 In Retrospect is an exciting new podcast that transports you to the iconic pop culture moments of the '90s (and '80s) to understand what they taught us about the world, and a woman's place in it. Emmy-winning journalist Susie Banikarim and New York Times editor Jessica Bennett guide us through salacious tabloid headlines, questionable soap opera couples, and illicit student-teacher relationships. These are stories Susie and Jessica lived through (and sometimes covered) and they'll show us how far we've come and how far we have to go. Guests include Pamela Anderson, E. Jean Carroll, and more. If you're a fan of "You're Wrong About…," you're in for a treat.
---
Flula Makes Five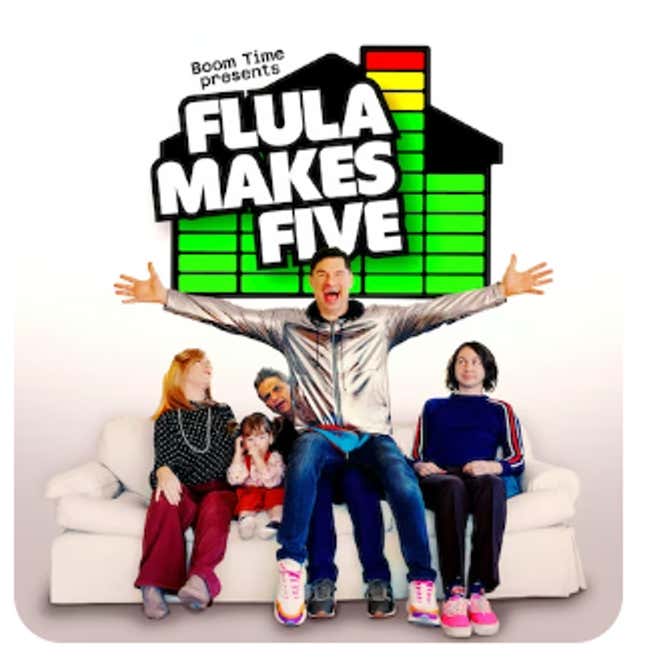 If you're longing for a light, funny sitcom, you'll find it in Flula Makes Five. Actor/musician/comedian Flula Borg plays Flula Benker, the German techno DJ living in a house just purchased by the Roberts family. (He came with the house—they had no idea.) What was supposed to be a television situation comedy had to become a podcast situation comedy, because Flula's cousin Heinz, who was shooting video, forgot to take off the lens cap. So it truly is a sitcom for your ears. "Flula Makes Five" is packed with jokes, a laugh track, and is unforgettable due to Flula, whose comedic style is uniquely ridiculous and silly.
---
Have You Heard George's Podcast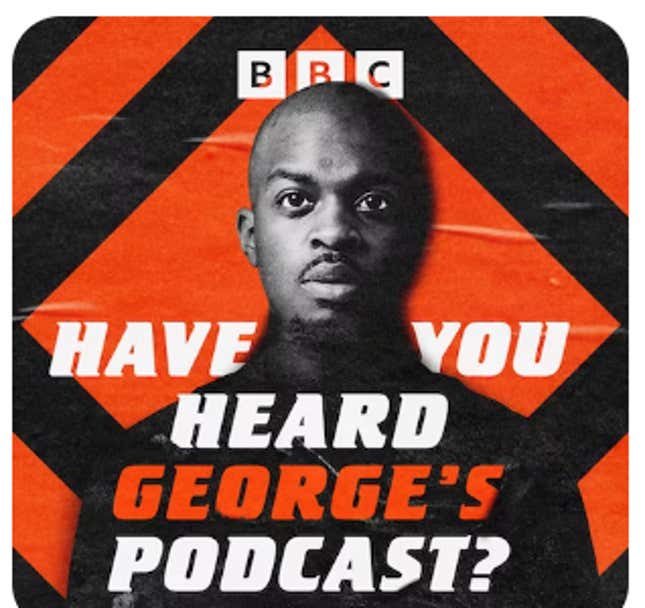 George Mpanga, better known as "George the Poet," is a Peabody-winning London-born spoken word performer of Ugandan heritage who broke the podcast world with his not-technically-new show Have You Heard George's Podcast, that blends music, storytelling, and fiction to paint a picture of George's inner city life in the UK. The feed has been dormant for two years, but George is back for a new season. Episode one is a moving and dreamlike piece about Ghana, the first African country to break free from colonial rule, and Kwame Nkrumah, Ghana's first president, who helped pave the way to Ghana's independence.
---
The Dossier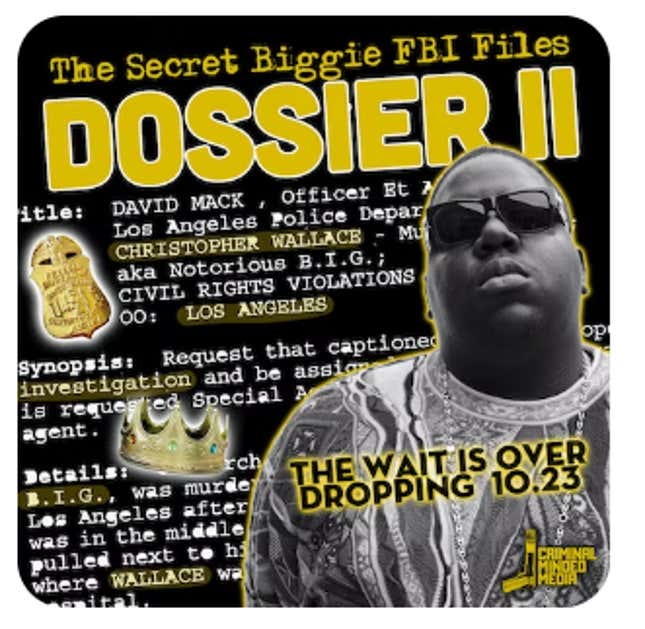 Christopher Wallace (aka the Notorious B.I.G. or Biggie Smalls) was 24 when he was sensationally gunned down on a Los Angeles street in the early morning of March 9, 1997. The first season of The Dossier was about who murdered him, and a new season, launching the week of October 23, is about the cover-up behind his death. With never-before-seen, unredacted FBI documents, journalist Don Sikorski is uncovering shocking details about what the FBI knew all along, the evidence they concealed, and how they thwarted the investigation that has been frustrating fans and Biggie's family for decades. Season one of "The Dossier" was ground-breaking, exposing the underbelly of crime in the LAPD, and season two promises to continue to shake the foundation of the LAPD and the City of Los Angeles.
---
Classy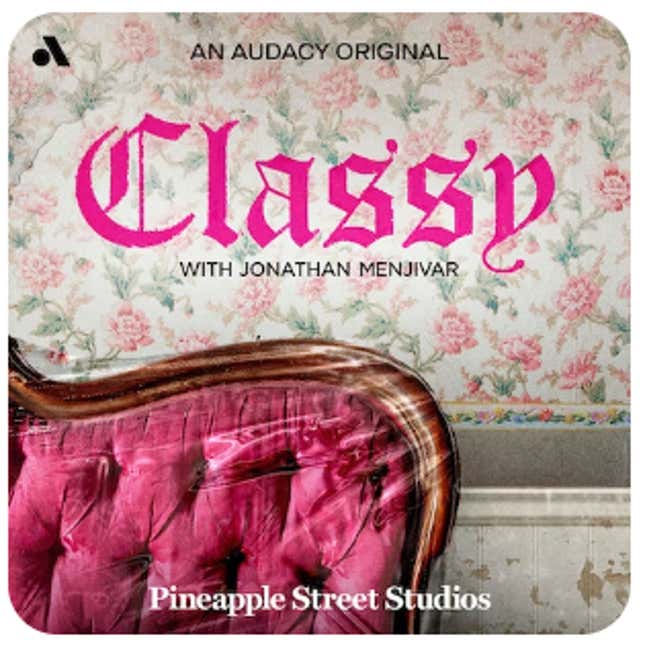 Classy debuted in the summer, but it's new enough—and good enough—that I want you to know about it. Jonathan Menjivar was a blue-collar Latino kid who grew up in a working-class family, and found himself as an adult in public radio, alongside people with much different backgrounds. (Like, ah-hem, Terry Gross.) "Classy" is a podcast that lets us hear him grapple with the dissonance of living in a world of oysters and cashmere, while remembering a past of food stamps and factories. He's asking himself, "am I a class-hole?" Episodes feature intimate looks into Jonathan's life and background, and explorations into budget shopping and how the military preys on poor people. Like "Weight For It," every single episode of "Classy" feels like a spectacular gem that very well could be the best of the series. It's thoughtful, probing, and personal, forcing us to consider how class shapes our perspectives of the world and how we belong in it.
---
B the Way Forward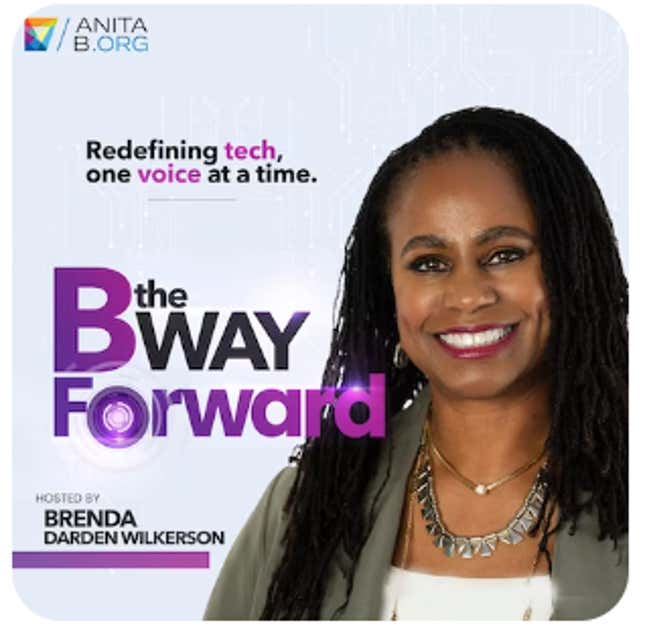 In an era where the tech industry is often plagued by challenges and controversies, B The Way Forward is offering solutions to the problems. Brenda Darden Wilkerson is delving deep into the heart of technology through thoughtful dialogues with pioneers and change-makers who are reshaping the landscape. B The Way Forward is a collection of necessary, ground-breaking conversations that act as a call-to-action, and is an opportunity for listeners to immerse themselves in stories of hope, discover leaders who are driving change, and equip themselves with the tools to be active participants in that change. The first episode features "There Are No Girls on the Internet"'s Bridget Todd, who will blow your mind open with reflections on biases in tech and reclaiming our digital narrative.