One of the most incredible things about TikTok is that it gives us a chance to get to know people who aren't famous in the traditional sense—people who aren't household names but have a real internet presence.
But while TikTok itself is a relatively safe place, there are still some dangers lurking in the shadows. And sometimes, those dangers come in the form of other users. That's right: Some of your favorite TikTok stars are having their accounts hacked or are being stalked by fans. Some even end up getting murdered by people they've never even met!
Then, there's the other side of the coin. Some TikTokers have become the perpetrator in their all-out drive for clicks, views, and fame.
So let's delve into ten of these stories of TikTokers caught up in murder.
Related: Top 10 Terrible Deaths Connected To Social Media
10

TikTok "Scarface" Impersonator Awaits Trial for His Wife's Murder

Ali Abulaban—JinnKid—may be imprisoned on murder-related accusations, but his social media presence seems unaffected. A judge ruled that the TikTok celebrity will go on trial for killing his wife and another person., Abulaban is charged with two counts of first-degree murder for the October 2021 shootings of Rayburn Barron, 29, and Ana Abulaban, 28, at a high-end apartment complex in San Diego. He has claimed his innocence.

But three months after his arrest, Abulaban's well-liked Instagram page and Tiktok account are still up, even though he hasn't uploaded anything. But some recent comments have condemned Abulaban's decision to ruin his career by allegedly murdering his wife.[1]
9

TikToker Killed by Ex-Husband in Murder-Suicide

Divorce is hard, and there's no shame in admitting that. It's pretty normal to feel overwhelmed or frustrated by the process—and it's even more common to share those emotions with friends and family over social media. But what happens when your ex-spouse takes your words the wrong way?

That's the question we're asking ourselves after reading about Sania Khan and Raheel Ahmed, a U.S. couple whose divorce journey ended in a murder-suicide. Khan was shot by her ex-husband, who then turned the gun on himself, according to police accounts. She was discovered dead at her condo in Chicago.

The couple had been separated for months before Ahmed traveled more than 683 miles (1,100 kilometers) from his home in Arizona to kill his wife and commit suicide, police said. He had recently found out about her social media posts about her divorce journey—posts which she made public.

While it seems unlikely that any person would act on a statement made online by another person, we have seen evidence of people doing precisely that in recent years. The idea of someone murdering their ex because they shared something seems unbelievable.[2]
8

Blindly Trusting Social Media Is a Bigger Problem

As the case of the four University of Idaho students murdered in their home in November 2022 unfolded, we learned a lot about what happened and how it happened. But we've also learned a lot about how our social media habits affect how we view and react to events like this.

The case is still under investigation, and there are many unanswered questions about what happened between the time the victims were last seen alive and when police officers found their bodies.

How the news of this incident spread was greatly influenced by social media, as many people disseminated information on Facebook and other sites that might not have been true.

While some news organizations have updated their stories with new facts as they become available, others seem more concerned with sensationalism than accuracy. For example, a search for "Idaho student bloody house" on Tik Tok shows several videos that imply something much worse than what was found inside.

Kendra Ruoff, a sophomore at BYU-Idaho, said she tried to follow accurate sources through social media but found that even those were sometimes wrong. She thinks people should be careful about where they get their information so they don't spread false rumors or misinformation.[3]
7

Love, Obsession, Extortion, and Murder… Oh, My!

The murder of two men who perished in an alleged vehicle pursuit in Leicestershire, England, has led to the arrest of a TikTok star and her mother. The TikTok star recently created a parody video about killing someone.

According to testimony in a British court, TikTok star Mahek Bukhari's mother participated in a murder conspiracy claiming the two men's lives. Mohammed Hashim Ijazuddin and Saqib Hussain, both 21 years old, were chased down and run off the road by Mahek Bukhari, her mother, and another woman, Natasha Akhtar. Their vehicle was slammed into and split in two by the impact. At the scene, both guys were declared dead.

The jury was told that Hussain was in a relationship with Ansreen Bukhari—the mother of TikTok star Mahek—before the murders occurred. Collingwood Thompson, the prosecuting attorney, said in court: "It was the fact of this relationship, which ended in January 2022, that explains the events that happened in February and led up to the murders."

The prosecutor described the events as a "story of love, obsession, anger, attempts at extortion, and ultimately, murder."[4]
6

Food Blogger Murdered During Livestream

Gan Soujiong, a popular Chinese street food vlogger, was stabbed to death while livestreaming in Nepal in December 2022. The influencer used his social media platforms to introduce the food and culture of foreign countries to his followers. He had approximately five million fans in China.

Souliong was taken to the National Trauma Center following the fatal attack. He died from stab wounds inflicted to the chest and stomach.

The jarring and brutal daytime attack was allegedly carried out by a rival influencer, Feng Zhengyung. He was later arrested following the death of Soujiong, known as "Fatty Goes to Africa" online. According to Asia Wire, the shocking attack took place on a Sunday afternoon at Indra Chowk market in the capital city of Kathmandu.[5]
5

TikToker Rory Teasley Makes Last Video Before His Murder

Police have arrested Docquen Jovo Watkins, the boyfriend of TikTok star Rory Teasley after he allegedly strangled the young man to death over a video game.

Teasley was found dead in his home on Thursday morning after he failed to show up for a scheduled video shoot. According to police, Teasley had been strangled by Watkins, who was also arrested and charged with murder.

In the hours before Teasley's death, he posted a video titled "Getting Older." In the video, Teasley talks about his favorite snacks and how he loves eating them when stressed out. He also sings along to his favorite song, "Dance Like Nobody Is Watching," before going outside for a jog.

He also said he wants to play video games with Watkins and spend more time with his boyfriend. It's unclear if this is the same argument that led to his death later that night or if there was another fight between them in which Watkins became violent again. Still, this time Watkins took it too far by killing him outright rather than beating him up again like last time.[6]
4

TikTok Couple Convicted of Murder

A TikTok couple accused of murdering Dakota Bradshaw, 29, who was shot and murdered in August 2022 in Rossville, Georgia, are speaking out. Johntae Kavon Collier, 23, and Eric Dodds, 22, were arrested and charged on August 10 and 16, respectively. Police initially wanted them for questioning after witnesses saw a red truck and a blue Dodge Challenger speeding away from Dakota's home shortly after the initial report of gunfire.

According to Radar Online, the couple went viral on TikTok for their pro-LGBTQ+ content before being arrested. The couple has over 800,000 thousand followers on the social media app. After Johntae's arrest, Eric posted a video to claim that his boyfriend was innocent.

"While we're still waiting for official confirmation from authorities as to whether or not Johntae is guilty of this horrendous crime," Eric said in his video post on TikTok following Johntae's arrest." It would be best to take some time away from TikTok while things get sorted out."

Eventually, two other suspects in Bradshaw's murder were also arrested. In May 2023, TikTokers Collier and Dodds were found guilty. The supposed motive for the murder was to retrieve the Dodge Challenger belonging to Collier from Bradshaw's property.[7]
3

U.S. TikToker Dies after "Unprovoked" Shooting

Anthony Barajas was a famous TikTok star known for his lip-sync videos under @itsanthonymichael. He had over 1 million followers on the platform, and several of his videos have been viewed millions of times.

On July 26, 2021, the 19-year-old died after being shot in the head at a movie theater in Corona, California, along with a young woman. His death was "totally unprovoked," according to police.

His date, Rylee Goodrich, 18, was pronounced dead at the scene. Anthony was rushed to the hospital in critical condition, where he had been on life support for several days before his family confirmed his passing on Saturday, July 31. Corona police said they were still investigating what happened when the pair were shot in their heads at the AMC Theater on Main Street at around 10 pm.

A suspect in the case was eventually arrested and faces trial. Joseph Jimenez, 21, was at the same theatre with his friends that night. However, one of his friends later noted that Jimenez was acting strange and, at one point, left the theater and returned with a backpack, supposedly containing the gun.

Jimenez's friends left him there, but one contacted the police the next day when he learned of the shooting, suspecting Jimienez.[8]
2

TikTok Influencer Shot to Death after Suspicious Late-Night Call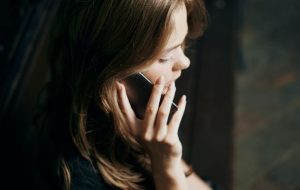 TikTok influencer, Karla Pardini, was shot to death one night after receiving a suspicious late-night call on September 20, 2022, in Culiacán, Sinaloa. The 21-year-old was found dead outside her home by authorities the next day. Pardini was shot multiple times in the face and neck.
Her mother told police that she believed her daughter was murdered after she received a mysterious phone call from an unknown number, which lured Karla outside. Police are looking into every possibility but have not uncovered any suspects or made arrests in the case.[9]
1

TikTok Star Shot Dead by Brother

A Tiktok star has been shot dead by her brother for wearing crop tops. Twenty-year-old Eman Sami Maghdid was killed by her brother, who fired eight to nine bullets at her on the street in the city of Erbil on March 6, 2022.

Maghdid's real name was Samaa Jaffar Ali, known by her followers as Mari or Marie on Tiktok. She had over 47,000 followers on Tiktok before her death. She was well known for singing about love and relationships.

In an interview, Maghdid's mother said she was killed because she was wearing a crop top. The mother also said that her son had previously warned Maghdid not to wear such clothes anymore, saying he would kill anyone wearing them. The brother also objected to his sister wearing a cross, though she apparently had not converted to Christianity.

It has been called an honor killing by the brother, who admitted to the killing in a radio interview. He was later arrested by police a faced trial in September 2022. He was found guilty and sentenced to 15 years in prison, a sentence that many of Maghdid's fans were upset about—they wanted him to serve life in prison.[10]