Morgan Chauntel Nick was born on September 12, 1988. She was the first of three siblings. Her parents—Colleen and John—kept a happy family in her youngest years. But sadly, the love soon faded. The couple parted ways after six years of marriage. At the time, Morgan was still just a young girl. After the divorce, she became timid and kept to herself.
Often, she would only engage with others after she had gotten to know them. But she loved her interests and took them seriously. As a dedicated Girl Scout, she had a passion for creative activities like arts and crafts. In her free time, she enjoyed snuggling up with her recently adopted kitten. When she dreamed of the future, Morgan imagined herself alternately as a circus artist and a doctor.
In those formative years, it seemed like Morgan would grow into an amazing young woman. The future was completely ahead of her, and the possibilities were endless. As Morgan grew up, she developed a very close bond with her mother. But sadly, fate intervened in the little girl's life, and tragedy struck the Nick family.
On one innocent summer evening in 1995, Morgan disappeared. The police quickly determined she'd been abducted. Her family and loved ones have been thrown into chaos ever since. Here are ten eerie and unsettling facts about Morgan Nick's shocking and still-unsolved disappearance.
Related: 10 Facts About The Sodder Children Mystery That Don't Add Up
10

Morgan Disappeared in a Flash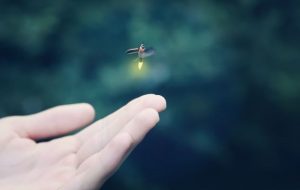 On June 9, 1995, a family friend extended an invitation to Morgan and her mother to watch a little league baseball game. The contest took place at Wofford Field in Alma, Arkansas. The ballfield was about half an hour from the Nick's house. It was not a place the nearly seven-year-old girl had been before. However, Colleen was happy to have an opportunity to bond with her daughter on the trip to the game. So she agreed to go.
The game began late that night. For most of the evening, Morgan sat on the bleachers with her mom and enjoyed the play on the field. However, around 10:00 pm, two other kids approached Morgan and asked if she'd like to hunt fireflies near the field. Eager to take part in a fun outdoor activity after sunset, Morgan begged her mom to let her go. Initially, Colleen was unsure about allowing her daughter to play in an unfamiliar spot. But after receiving assurances from other parents that it was a safe area, she relented.
Morgan and the other kids went to play in a green space that was in sight. According to Colleen during interviews afterward, she kept a close eye on the children from afar. She also checked on them several times in person throughout the game. The whole night was so perfectly innocent: a little girl catching fireflies with some new friends late on a lazy summer night before meeting up with her loving mother at the end of the game. Sadly, things didn't turn out as anyone had planned.
At about 10:45pm, Morgan's new friends were emptying sand out of their shoes near their parents' car. They later reported they also saw Morgan emptying sand from her footwear by Colleen's Nissan Stanza. The kids were just feet away, but they might as well have been miles apart. Minutes later, not long after the baseball game ended, Colleen observed the teams leaving the diamond. She watched as they headed toward the bleachers to go home. She only briefly took her eyes off her daughter.
But while it was just a second, it was the most critical moment of all. In a flash, Morgan was gone. The other two kids approached Colleen on their own as the game ended. When she asked about Morgan's whereabouts, they seemed unbothered. They told Colleen they thought the little girl was waiting by her car. But upon approaching the vehicle, Colleen discovered her daughter was not where she'd been told. Immediately, she knew something was wrong. [1]
9

Her Frantic Family Searched Everywhere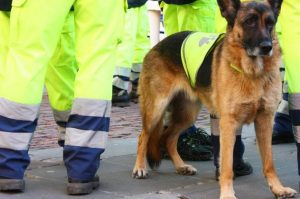 At first, Colleen didn't know what to do. As if by second nature, she began running around the parking lot, calling out her daughter's name. But Morgan was gone. And nobody seemed to have any answers. At night, alone and in an unfamiliar location, Colleen was struggling. Things were becoming worse by the minute. As Colleen's anxiety intensified, a coach spotted her frantically searching the parking lot.
Thinking quickly, he contacted the police to report the girl's disappearance. Within six minutes, sheriff's deputies were on the scene. Initially believing the six-year-old had simply strayed from the area, they searched nearby forests and open spaces. However, nothing turned up. Soon, they began to suspect something more sinister had happened. They opened a full-scale investigation and started working the case like a kidnapping. Colleen visited the police station later that night and called her ex-husband to tell him about the horrible thing that happened in Alma that day.
After Morgan's disappearance, the Alma Police Department initiated a full search. They also sought assistance from the FBI, the Arkansas State Police, and local media outlets. Descriptions and photos of Morgan were sent out over the airwaves. Cops transformed the town's courthouse into a call center to receive tips. The FBI even established a mobile command center in the courthouse's parking lot. The Nick family temporarily relocated to the fire station across the street to be on the scene for whatever was to come. Soon, that same fire station served as the base of operations for volunteer search efforts seeking Morgan. [2]
8

Cops Honed in on a Suspicious Man & Truck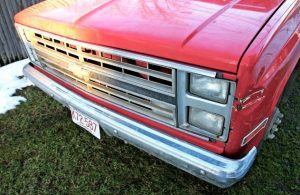 Tips began coming in. Several people claimed to see a suspicious man near Morgan during her time on the field that night. It was further alleged this man approached Morgan and the other two children. Upon being questioned by investigators, Morgan's companions corroborated these accounts. They, too, had noticed a suspicious stranger speaking to Morgan. They claimed he was asking her questions while she was putting on her shoes by her mother's car before the game ended.
According to adult witnesses at the field, the suspect was thought to be between 23 and 38 years old. Observers claimed he had a "medium to sturdy" build and stood approximately 6 feet tall. One witness thought the man weighed about 180 pounds (81.6 kilograms). His hair was either black or a mixture of black and gray, cops were told, and it was combed back. It was either wavy or curly.
He had a mustache and a beard. The latter had about three or four days' worth of growth. He was not wearing a shirt; in fact, he was only wearing a pair of cut-off blue jean shorts. One individual noted he had a hairy chest. In perhaps the most important tip of all, while the man was talking to Morgan, observers noted he allegedly spoke with a "hillbilly" accent.
Quickly, the focus of the investigation was on his mode of transportation: a red pickup truck. Witnesses thought it was a Chevy Silverado or possibly a Chevy S10 with a white camper shell. The truck had a lackluster appearance and a compact wheelbase. It appeared to have license plates registered in Arkansas. The camper seemed to be slightly shorter than the truck bed. Plus, there was damage to the right rear end. Old curtains obstructed the windows.
Upon reviewing footage from home videos taken at the little league game, investigators managed to capture several shots of the vehicle. Unfortunately, the resolution was not sufficient to identify the driver. Still, the images confirmed to cops that they were looking for a truck.
With that, they immediately felt like they were on the right track. Reports suggest the pickup truck departed from the baseball field's parking lot around the same time Morgan went missing. But that wasn't the last cops heard about the truck. In fact, it was only one moment in a string of unsettling acts around Alma.[3]
7

Soon, Police Learned of Other Abduction Attempts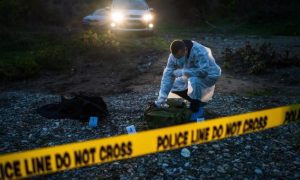 After Morgan's disappearance, local authorities received multiple reports of the pickup truck's driver having previously engaged in suspicious activity with other children around Alma that week. As Crawford County sheriff's deputies began linking reports, they started to put together a theory. They believed the man involved in Morgan's kidnapping may have also been the perpetrator in two other attempts in the previous 48 hours.
In the first of these, a person resembling the suspect attempted to lure a four-year-old girl into a red pickup. However, he was interrupted when the child started screaming, and her mother rushed to her aid. The second attempted abduction happened in the city of Fort Smith, about 15 miles (24 kilometers) from Alma.
In that instance, an unidentified man tried to lead a nine-year-old girl into the men's restroom at a convenience store. Thankfully, she resisted. He panicked and fled before adults could intervene to detain him. But according to that girl's account, the man she encountered closely resembled the person thought to be behind Morgan's abduction.
Back at Wofford Field, forensic analysts scoured the area for any potential clues. They spent hours gathering discarded bottles, cigarette remnants, and other potential evidence that could have been left behind by Morgan's kidnapper. Samples of DNA were extracted from the collected items in the hopes of discovering a connection to the case.
Sadly, there were no early answers after the collection took place. Even now, decades after Morgan's disappearance, advances in DNA technology have yet to uncover a suspect. Investigators remain hopeful, but it appears as though forensic evidence might not provide the break this case needs.[4]
6

Morgan's Dad Had a Dark History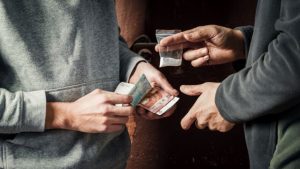 Both Morgan's parents were quickly cleared as suspects. But more than a decade after the girl's disappearance, a 2006 investigation by Today in Fort Smith uncovered John Nick's past legal issues. They included both drug and battery charges. The report revealed that in July 1987, Nick was charged with battery in the third degree and criminal mischief in the second degree.
Then, in January 2006, he faced a second series of charges, including possession of controlled counterfeit substances, possession of drugs and firearms, endangering the welfare of a minor, and possession, use, and advertisement of drug paraphernalia. As part of a plea agreement, the charge of endangering the welfare of a child was dismissed. But the fact that it was there at all puzzled reporters and re-ignited interest in the case.
The journalist who published the report discovered that Nick's involvement in the drug trade connected him to a man named Clifford Joe Pullan. During an investigation, Nick revealed to a confidential informant that Pullan was his drug dealer. An examination of police records revealed Pullan had been arrested for drug trafficking in the past.
More significantly, in Morgan's case, there was a charge against Pullam from July 1995 for violating a minor in the first degree. That incident allegedly occurred just one month after Morgan went missing. John's conviction resulted in parole revocations for prior offenses for which he served no time. Rumors around Alma also suggested Pullan had a history of trading drugs for sexual favors with underage females.
These factors, combined with his likely access to the Nick household, led local journalists to wonder whether Pullan may have been involved in Morgan's disappearance. Of course, this is merely an allegation proposed by a member of the media and not an official angle of inquiry from law enforcement. But it speaks to the mystery surrounding this case. Soon, much more was to come.[5]
5

Other Leads Came in, but None Panned Out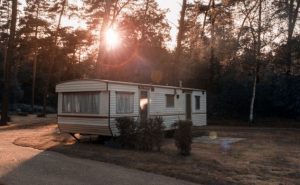 In the latter half of June 1995, law enforcement personnel received a report from Stuttgart, Arkansas. Al Harvey called the police and reported that he was working at his home when he saw a man trying to steal his pickup truck. What struck Harvey as unusual was that the perpetrator was supposedly accompanied by a young girl who resembled Morgan.
As a result of this tip, a comprehensive search of the surrounding area was conducted. Helicopters and search dogs were called in to work. Harvey was also subjected to two polygraph tests. However, he failed both. This prompted him to confess that he had fabricated the story. As it turned out, someone had indeed attempted to steal his truck. However, the thief was not with a child.
As punishment for the large-scale deceit, Harvey was arrested. Seven years later, state law enforcement and the FBI searched a private property in Booneville, Arkansas. They had received a very precise tip that Morgan may have been buried there. A cadaver dog was brought in to assist in the search. Sadly, no evidence pertinent to the case was found. After the search, investigators stated they did not plan on returning to the property.
On November 15, 2010, federal investigators searched another property in another state. This time, it was a mobile home in Spiro, Oklahoma. They were hoping to find DNA evidence that would confirm Morgan had been detained at the location. But little information was released about the outcome of the search. For a while, it appeared this Oklahoma search was not fruitful, either. But seven years after that initial search, in December 2017, a team consisting of the Oklahoma State Bureau of Investigation (OSBI), the FBI, and local investigators returned to the same mobile home.
This renewed search was prompted by a tip received by the case task force. Specialized dogs trained to detect cadavers were brought in to follow scents. They indicated the presence of a well on the property. Despite this development, the search was called off after just one day due to the lack of evidence.
Authorities have considered the property owner to be a potential suspect in the case since the beginning of the investigation. That person is currently serving a sentence for unrelated charges of child molestation and rape. But even with their interest in this potential suspect, further information hasn't been forthcoming.[6]
4

Bizarre Developments but No Answers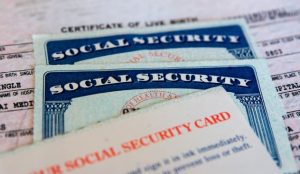 The Morgan Nick case has seen some bizarre developments in recent years too. In 2012, Tonya Smith and James Monhart were busted for trying to steal Morgan's identity. Those identifying documents included the missing girl's birth certificate. Cops also believed Smith was using Morgan's social security number. The duo appears to have been a pair of garden-variety identity theft specialists, though. After questioning Smith and Monhart in their case, cops became confident the two were not connected to Morgan's actual disappearance and possible death. Once again, cops were left with a lead that didn't pan out.
Over the years, investigators have become very frustrated with the lack of progress in Morgan's case. The National Center for Missing and Exploited Children initiated a state-wide push aimed at acquiring additional information on her disappearance. As part of this effort, billboards displaying an age-progressed image of Morgan and a phone number for tips were erected along the I-40 corridor in Alma, Fort Smith, Little Rock, and northwest Arkansas throughout the 2010s.
In 2019, the OSBI included Morgan's case in a set of cold case playing cards distributed to prisons across Oklahoma. They were hoping the image might trigger old memories in someone who knows what happened on that fateful day in 1995. But so far, no reliable tips have come in from these efforts.[7]
3

Then, a New Person of Interest Emerged

By November 2021, it appeared police might have yet another new lead in the perplexing case. That month, the FBI revealed that Billy Jack Lincks was a person of interest in the apparent abduction. According to authorities, Lincks had been under investigation for approximately three years at that point in his life. Local cops reportedly pegged Lincks as a man who sought out children. However, Lincks passed away in 2000. He had been serving a prison sentence for sexual indecency with a child at the time.

That offense was related to an attempted child abduction which happened just two months after the disappearance of Morgan. Eerily, it also occurred near Wofford Field. On the evening of August 29, 1995, Lincks approached an 11-year-old girl at a restaurant while she was with her siblings and a friend. The girl claimed Lincks initiated a conversation with sexual undertones. Then, he offered her money to go back to his house with him.

The girl immediately knew something was wrong and ran away from Lincks. He tried to escape the scene, but he ended up crashing into a pole while driving away. Fortunately, a witness was able to take down the license plate number of Lincks's truck. That information helped cops connect him to the attempted abduction. When the inside of the truck was examined, there was evidence of blood on one of the seats and hair in various areas. However, no further testing was done at the time. It is unclear if any additional tests have been conducted since then.

After Lincks was arrested in his other case, a neighbor told the police he believed Lincks used to have a camper shell on the bed of his red pickup truck too. There were also reports that Lincks underwent a polygraph conducted by another agency after he was first detained. Now, the FBI is trying to uncover more details about the deceased man. At present, they are aware he was born in Crawford County and served in the military during World War II.

Lincks was employed by Braniff Airlines in Dallas, Texas, between 1962 and 1974. Then, he relocated to Van Buren, Arkansas, in the late 1970s. It is possible he had connections to neighboring states prior to his death. Court records reveal Lincks had a history of sexually abusing at least one other young girl. In that 1993 case, he pleaded no contest to child sexual abuse. He was given a suspended sentence and was required to receive counseling. Other than that, law enforcement hasn't let on to the media or public that they know much else about Lincks—especially theories about whether he was involved in Morgan Nick's disappearance or not.[8]
2

Today, Detectives Continue to Hope for a Break

In the meantime, detectives continue to pursue new leads in the investigation. Local, state, and federal authorities have all played a role in the search. Since 1995, thousands of tips have been sent in, and hundreds of interviews have been conducted. The Nick case file now takes up an entire room. While there have been several unverified sightings of Morgan, no concrete evidence has been found to indicate her whereabouts. The police are no closer to learning the identity of the person who abducted her, either.

By 2021, a $60,000 reward was being offered by the FBI and members of the community for information that could lead to Morgan's recovery. The state of Arkansas later added to that fund too. The FBI is hopeful that the reward will uncover key details about the innocent girl's abduction. Morgan's dental records and DNA have been made available for comparison in case her remains are found. For now, Colleen remains convinced she is alive. The mom hopes continued publicity about the case will lead to a break.

When she disappeared, Morgan was wearing a bright green T-shirt with the Girl Scouts logo, a pair of blue denim shorts, and white tennis shoes. She has strawberry blonde hair and bright blue eyes. She also has five silver caps on her molars. Had she not disappeared, those would have been removed at some point around 2000. Her teeth were also crowded, meaning she would have likely needed braces in her teenage years. Additionally, she has a noticeable purple vein on the lower left side of her ribcage. Cops are holding out hope that the unique vein may help identify Morgan if she were still a missing person. Officially, her case is a non-family abduction. Her whereabouts are still unknown.[9]
1

Meanwhile, Morgan's Mom Tries to Do Good

After her daughter went missing, Colleen founded the Morgan Nick Foundation. Today, the non-profit organization provides support to families in similar situations. The AMBER Alert system in Arkansas was also renamed in honor of Morgan. The little girl's sad story has since been covered on various TV shows and remains a popular topic on true crime message boards online. A documentary about the abduction called Still Missing aired in April 2021. That film brought in a surge of new leads for investigators.

The Nick family even appeared on an episode of Extreme Makeover: Home Edition in 2003 after their house sustained damage in a water heater explosion. Sadly, all the publicity in the world hasn't led to answers. Colleen Nick is still optimistic, and the police are still chasing leads. But as time goes on, it's possible Morgan Nick's disappearance may never be solved.[10]