What comes to mind when you think about your favorite candy? Perhaps you think of the chocolate and peanut butter combination of a Reese's cup, a caramel-filled Twix bar, the coconut and almond pairing of an Almond Joy, or non-chocolate treats such as Skittles, Twizzlers, or gummy bears.
At just the right moment, indulging in a favorite candy can satisfy our sweet tooth, wash away the stress of a long work day, and even bring about moments of childhood nostalgia. While sometimes it seems as if we would be willing to do anything to fulfill a sweet craving, how far would you be willing to go? Would you willingly dish out a brutal punishment if someone took your candy or refused to share theirs?
Naturally, acting in such a way would seem like childish behavior, especially over something as meaningless as candy. However, this list contains 10 arguments involving candy where behaviors and punishments went too far, ultimately ending in tragedy.
Related: 10 Strange Stories And Origins Of Our Favorite Candies
10

Run to Death for Eating Chocolate

At nine years old, Savannah Hardin excelled in both math and the Accelerated Reading Program she participated in at Carlisle Elementary in Boaz, Alabama, where she attended school. Not only was she an excellent student, but she also had an infectious smile that seemed to brighten everyone's day. Sadly, telling one lie about eating chocolate would cost her her life.

On February 17, 2012, Savannah's grandmother, Joyce Hardin Garrard, asked Savannah if she had eaten any chocolate. Savannah lied about the incident, and rather than simply scolding the little girl, Garrard and Savannah's stepmother Jessica Mae Hardin began doling out a much more severe punishment. They forced the girl to run in the yard and pick up sticks non-stop for the next three hours.

Savannah's stepmother called the police later that evening after her stepdaughter had a seizure and became unresponsive. Savannah was transferred to the Children's Hospital of Birmingham and put on life support, but her father decided to remove her from life support. She died on Monday, February 20, 2012. Her cause of death was listed as extreme dehydration and low sodium levels.

Garrard was convicted of capital murder in March of 2015 and sentenced to life in prison. However, Garrard collapsed in prison on February 7, 2016, after suffering from a heart attack. She was taken to a local hospital and placed on life support but died the following Friday. Jessica Hardin pleaded guilty to aggravated child abuse in June 2016 and was sentenced to 20 years in prison. However, due to a plea agreement, while Hardin was considered a state inmate, she was allowed to remain out of custody under specific regulations that were then followed by supervised probation.[1]
9

Set on Fire over Chocolate Easter Bunny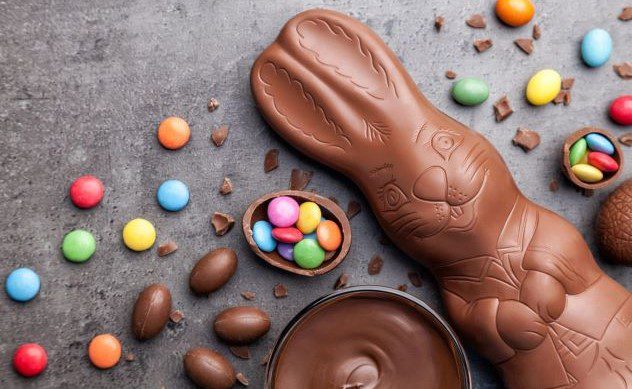 By 1992, June Carter had been caring for her husband Paul, who had suffered from lung cancer for four years. While June made a vow to love and care for her husband in sickness and in health, naturally, there were also times when being his only full-time caretaker became overwhelming both mentally and physically. This led to arguments between the couple. June also became more frustrated when she would purchase food specifically for herself, and Paul would eat it before she had the opportunity to enjoy any.
On the evening of Thursday, April 17, 1992, another argument ensued between the couple when Paul ate a chocolate Easter bunny that June had been saving for herself. And this time, something within her snapped. Rather than verbalizing her frustration, June doused her husband with rubbing alcohol and lit him on fire before simply leaving the house to go shopping without a second thought.
Finally, on Friday morning, around 1:30 am, June decided to call an ambulance for her husband after Paul had been in agonizing pain for more than eight hours. While Paul survived the ordeal, he suffered third-degree burns on over 27% of his upper body. June was arrested for attempted murder but showed no emotion or regret for her actions.[]
https://www.latimes.com/archives/la-xpm-1992-04-18-me-577-story.html
8

Brother's Brutal Killing over Halloween Candy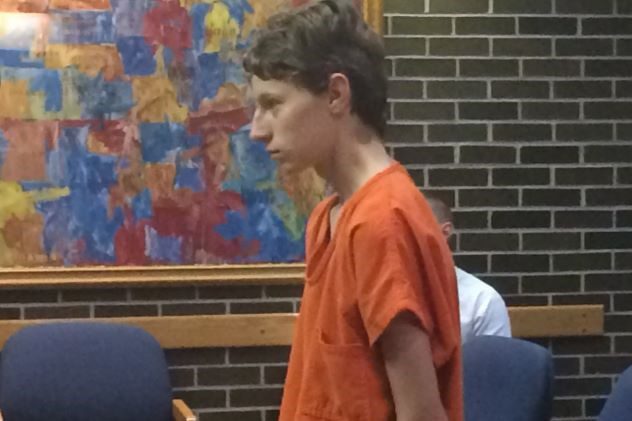 Fourteen-year-old Harley Starling and his sixteen-year-old brother Nicholas had an argument in October 2016 over Halloween candy. However, rather than trying to compromise over something as simple as candy, Nicholas decided the solution to the problem at hand was to end his brother's life.
Nicholas went into Harley's room while he slept and proceeded to beat him in the head anywhere between 14 and 15 times with a baseball bat. Apparently, when that punishment wasn't enough in Nicholas' eyes, he then stabbed Harley in the neck, leaving behind a crime scene that looked as if it had come straight out of a horror movie.
The boys' grandmother, Johna Pulliam, found Harley dead in his bedroom early on October 31, 2016. She immediately called 911 but initially thought perhaps Harley had committed suicide.
While Nicholas tried to hide the murder weapons and the truth from everyone, it only took a few hours before police could decipher the connection and charge Nicholas. Nicholas pleaded guilty to his brother's murder and was sentenced to 15 years to life in prison.[3]
7

Candy Wrapper Noise Turns into Fatality

Fifty-nine-year-old Phillip Frazier was released from prison on April 30, 2022, and was staying at a halfway house where he shared a room with 60-year-old Danny Jones. However, while trying to enjoy his newfound freedom, Frazier upset Jones and ultimately may have put himself right back in prison.

On May 12, 2022, Frazier was enjoying his evening and watching Netflix on his phone, but when he decided to open a Reese's Pieces bag, the noise from the candy wrapper woke up Jones and started a physical fight between the two men. When Jones confronted Frazier about the noise and being woken up, Frazier pushed him into the bed and began hitting him in the head repeatedly. When police arrived on the scene, Jones was unresponsive, and even though they tried to perform life-saving efforts, they were unsuccessful.

Frazier, who also has a history of domestic violence charges, was arrested and charged with second-degree murder and domestic violence. He is currently being held on $4 million bail.[4]
6

Deadly Prison Fight over Reese's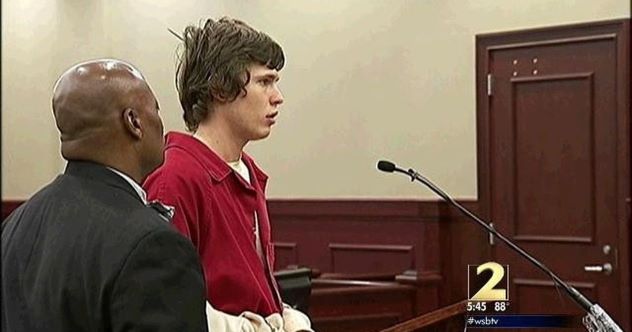 William Alexander Brooks, 22, and Kenneth Robert Grochowski, 57, were cellmates in August 2012 at the Clayton County Jail in Jonesboro, Georgia. However, after Grochowski purchased a bag of Reese's peanut butter cups from the commissary, Brooks demanded that he share. While Grochowski was willing to give Brooks one of the Reeses cups, apparently, that was not enough.
A brutal fight broke out between the two inmates, and Brooks began punching Grochowski in the throat, fracturing his thyroid cartilage and hyoid bone. Brooks then proceeded to slam his head into the wall while kicking him. From there, Brooks held Grochowski's head in the toilet until he drowned. Brooks eventually called for help, but it was much too late for Grochowski.
When officers arrived at the cell, Brooks admitted to killing Grochowski and stated, "I didn't like him for trying to take the Reese's cup, so I killed him because he pissed me off." Brooks was previously being held on theft charges which were dropped when he pleaded guilty to Grochowski's murder. He was sentenced to life in prison with the possibility of parole.[5]
5

Killed for Refusing to Steal Candy

Eric Morse of Chicago, Illinois, was described as a "darling" little boy. Even though the five-year-old was very young, he understood right from wrong, and when two older boys tried to coerce him into stealing candy, he refused. Unfortunately, when this sweet little boy held true to his good values, he paid the ultimate price.

After Morse refused to steal candy for 10-year-old Jesse Rankins and 11-year-old Tykeece Johnson, they devised a sinister plan to punish him on October 13, 1994. Rankins and Johnson were able to convince Morse and his eight-year-old brother Derrick to follow them to an abandoned 14th-floor apartment. However, once Rankin and Johnson had cornered the two brothers, they again tried to coerce the two boys to steal for them. When the Morse brothers refused a second time, Rankin and Johnson knocked boards out of a window and dangled Eric outside.

Thankfully, Derrick was able to get Eric to safety, but only a few moments later, the boys again grabbed Eric and held him from another window. While Derrick again tried to rescue his brother, Johnson bit him on the hand, and he lost his grip on Eric, who tragically fell 14 stories to his death. Johnson and Rankin were arrested and sentenced to a juvenile prison until they were 21 years old.[6]
4

Candy Confrontation Turns into Shooting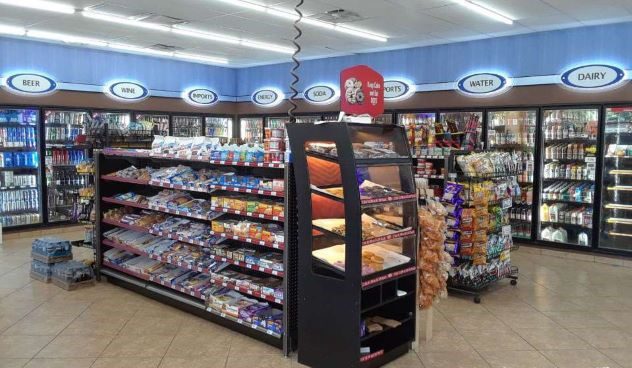 On November 23, 2010, 22-year-old Marquice Williams, his girlfriend, 26-year-old Nicolle Bode, and another mutual friend, 22-year-old Shaquita Burney, were in line at a convenience store in West Palm Beach, Florida, to purchase drinks. However, while in line, Williams noticed that the female customer who had been in front of them had left behind three boxes of candy.
Williams tried to ensure that the paying customer received her candy, but she was nowhere to be found by the time Wiliams got outside the store. Unfortunately, all the store owner, 28-year-old Tamer Hanna, witnessed was Williams walk outside with three boxes of candy before getting into the backseat of a car, so naturally, Hanna assumed Williams was stealing. Hanna began shouting at Williams to return the items, and when Williams exited the vehicle, he dumped out the candy. This only increased Hanna's anger and led to a fight between the two men.
Hanna went back into the store but, this time, came out with a handgun which he began firing at the car, but one of the bullets shot Williams in the head. Williams was transported to the hospital in critical condition, and Hanna was charged with attempted murder and three counts of shooting into an occupied vehicle.[7]
3

Death at Group Home over Candy Bar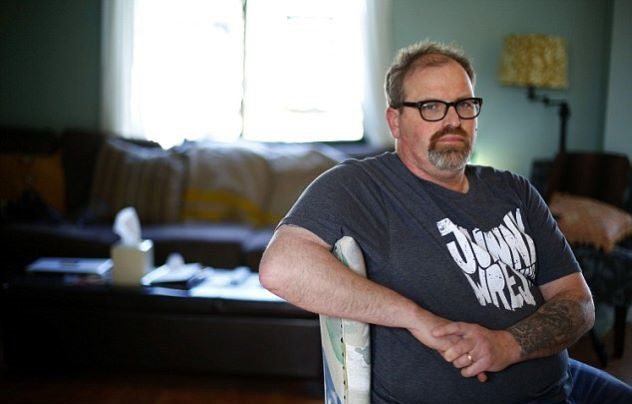 Herbert "Herbie" Rohloff was born with Down Syndrome and wasn't expected to make it to adulthood. However, by 2017, Rohloff had made it to the age of 53 and was a lover of fried chicken, music by Prince, and Rocky movies. However, his life was taken that year after a dispute with another resident at the group home where he lived.
On October 31, 2017, a dispute broke out between Rohloff and another resident at a specialized care facility in Chicago, Illinois, over Halloween candy, specifically a candy bar. During the altercation, Rohloff was punched in the face, and when he fell to the ground, the other unnamed resident repeatedly stomped on him. However, while Rohloff had visible injuries such as a black eye and bruising on his head, he was not taken to the hospital for his injuries until the next day. He was also transported by a worker rather than an ambulance.
Rohloff spent over two weeks in the hospital and was treated for rib fractures, multiple spinal injuries, and congestive heart failure, but he succumbed to his injuries on November 16, 2017. Due to the mental capacity of the resident responsible for Rohloff's death, the Chicago police decided not to pursue charges and closed the case. However, Rohloff's family went on to file a wrongful death lawsuit against Lutheran Social Services of Illinois.[8]
2

Assault Due to Pregnancy Diet Choices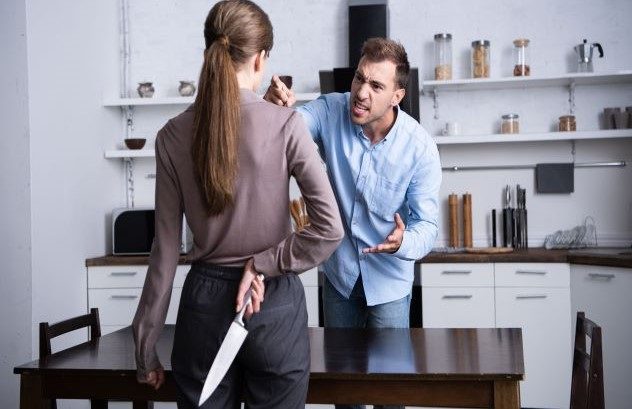 Twenty-seven-year-old Maria Adelaida Islas was three months pregnant in September 2005 and was enjoying a candy bar to satisfy her pregnancy cravings. However, when her unnamed boyfriend began commenting on her diet and weight gain, Islas became angry and threw a steak knife at him. Islas's boyfriend survived the assault but ended up with a punctured lung and lacerated liver, as well as the inability to use his arm.
After her arrest, Islas was originally charged with attempted murder and domestic violence but plead no contest to the charges in January of 2006. Later, through a plea agreement, she was sentenced to five years in prison on one charge of assault with a deadly weapon.[9]
1

Beating over Delay in Candy Sale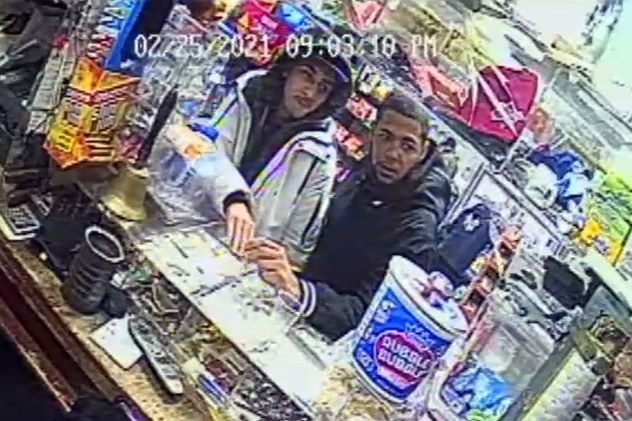 On February 24, 2021, two unidentified men entered a deli in New York City to purchase Jolly Rancher candy. However, when the owner, Bonelly Cruz Sr., wasn't quite fast enough in getting to the impatient customers, they became angry and pretended to have a gun. At that moment, Cruz and 50-year-old employee José Carrero threw the two men out of the store.
Unfortunately, the altercation was not over in the two men's eyes as they later returned to the store and brought company with them. One of the suspects hit Cruz in the face with a brick. Carrero tried to shield Cruz and chase off the perpetrators but was also beaten and suffered critical trauma to his head and face.
Cruz survived but suffered an orbital injury and almost lost his vision. Carrero was in a coma for two months due to his injuries and was later transferred to a nursing home for another two months. However, when he was declared brain dead, his family made the decision to remove him from life support.[10]