It's only natural for adoptees to be curious about their biological parents, no matter how much they may love their adopted families. There are many heartwarming stories about adopted children who had a positive experience when they found one or both of their biological parents. Often they are ordinary people who simply could not take on the responsibility of raising a child at the time for one reason or another.
But occasionally, searches for birth parents can bring up disturbing facts such as a checkered past or discoveries that the mother and/or father was involved in high-profile crimes. Here are 10 adopted kids who learned their birth parents were notorious criminals.
Related: 10 Criminals You Would Never Expect
10

Donna Freed

When Donna Freed, a London-based radio journalist, googled the name of her biological mother, Miriam Lindenmaier, in 2010 while attempting to find her birth parents, she was shocked by the results that popped up, referring to an infamous life insurance scheme that made headlines in 1966. The intriguing story would rival the plots of most big-screen romantic crime capers. Miriam "Mira" Lindenmaier, a young research analyst from an upper-middle-class New Jersey family, colluded with her married lover, Alvin Brodie, a construction worker/jazz musician, to commit double indemnity insurance fraud.

They planned to collect the money from her two life insurance policies totaling $18,000, of which Brodie was the beneficiary, and then run away together to Spain. Both policies had double indemnity clauses, so in the case of accidental death, he could collect $36,000. The couple made it appear that she had accidentally drowned in the waters of the Long Island Sound and was lost at sea during a boating excursion.

Five months later, a pregnant Lindenmaier was spotted working at a diner in White Plains, New York. She received a suspended sentence for her part in the crime while Brodie went to jail. Lindenmaier gave her baby up for adoption in an effort to provide her with a better chance in life. When the two were reunited in 2011, Lindenmaier revealed that she had spent years searching for her daughter. Brodie died in 2004. His four sons are Donna Freed's half-brothers.[1]
9

Chesa Boudin

Unlike so many children of criminals who were raised by someone else, former San Francisco District Attorney Chesa Boudin was aware of who his parents were when he was growing up, saying that his earliest memory is visiting them in prison. Ironically, this high-profile prosecutor is the son of Kathy Boudin and David Gilbert, who were getaway drivers for the infamous 1981 Brinks armored car robbery in Nanuet, New York. The botched heist resulted in the deaths of a Brinks truck guard and two police officers. Chesa was 14 months old when he was left with a babysitter while his parents, who were members of the violent, militant group of radicals known as the Weather Underground, took part in the tragic escapade.

The three victims were actually killed by the Black Liberation Party, which was working with the Weather Underground, but both Kathy and David did time for murder, as well as robbery in this case. Kathy negotiated a plea deal and served two decades behind bars, while David, who got an extra 55 years minimum, was released in 2021 after being granted clemency by Governor Andrew Cuomo. Chesa was brought up in Chicago by well-known radical Bill Ayers, founder of Weather Underground, and Ayers's wife, Bernardine Dohrn.

Not surprisingly, Chesa's background made him a target of his opposition during the 2019 campaign. The San Francisco Sheriff's Association posted a video on their Facebook titled "Terrorist's Son as SF District Attorney?" A progressive Democrat who has criticized the criminal justice system, Chesa also said he wanted to prioritize the rights and healing of victims, and he considers himself an indirect victim of his parents' crimes.[2]
8

Kate Comella

After an extensive search for her biological father, Kate Comella was shocked to learn that he was a criminal who had been convicted of multiple felonies. William "Zeke" Zimmerman was a highly skilled thief known as the "dean of local fences" who supplied mobsters in the Rochester, New York, area with leather jackets and mink coats. But he was most famous for testifying against members of the mafia in the early 1970s, leaving Zimmerman with a new identity when he joined the witness protection program.

After Comella found Zimmerman, his visits were sporadic. Comella didn't condone his lifestyle, but they had a friendly relationship. Once, he showed Comella three diamond necklaces he had stolen, and another time, he offered to give her some stolen Hummel figurines, which she turned down. He also wrote from various prisons over the years. Zimmerman died in a homeless shelter in Phoenix at the age of 71.[3]
7

Elvira Moral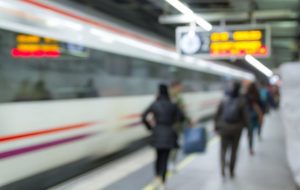 In 1984 when Elvira Moral was just two years old, she and her brothers—Ricard (4) and Ramón (5)—were driven to a grand railway terminus in Barcelona and abandoned by a friend of their father's. The children told the authorities they did not know their parents' names or their address but that they had recently moved from Paris. All three were adopted by a couple who gave them a happy, loving childhood. Their adoptive mother suspected that their father had been Raymond Vaccarizzi, a mafia boss from France.
Many years later, Elvira told her story on a radio show. An amateur criminologist helped locate a second cousin. It was finally discovered that her father was not Vaccarizzi, after all, but a charming burglar named Ramón Martos Sánchez, who eventually dealt in "counterfeit money, jewels, and other high-end, high-risk goods." He and her mother, Rosario Cuetos Cruz, had fled from Spain to Paris after a 1978 shootout with police. Several years later, husband and wife completely vanished. Just before their disappearance, Ramón Sr. told a cousin that he was getting "close to pulling off a major heist or deal."[4]
6

Kathy Gillcrist

Kathy Gillcrist didn't know who her biological parents were for the first six decades of her life. But after she learned the horrifying truth about her father, Gillcrist was glad she was older by the time she found out. A DNA test in 2017 led her to connect with a third cousin who was an amateur genealogist and helped Gillcrest in her search.

They discovered that Gillcrist's biological father was William Bradford Bishop Jr., who allegedly murdered his own mother, wife, and three sons in 1976. Working in Washington, D.C. as a foreign service officer at the State Department, Bishop learned that he had been passed over for a promotion on the same day that he is believed to have bludgeoned his family members to death.

Authorities think he transported their bodies from Bethesda, Maryland, to Columbia, North Carolina, and set fire to them in a shallow grave. Bishop disappeared around this time and was added to the FBI's Most Wanted List for murder in 2014. More than 40 years after the killings, Gillcrist, who wrote a book about her experiences titled It's in My Genes, thought her father was still alive and on the run.[5]
5

A Toronto Adoptee Shocked by Father's Identity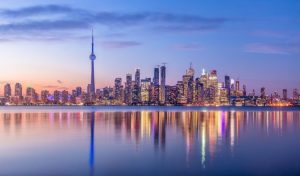 Beginning around 1980, an unnamed man, originally from Toronto, spent 16 years searching for his biological parents before locating his birth mother, an actress from England, who was living in Delaware at the time of their reunion. Like many adoptees, he had felt like something was missing and hoped that finding his biological parents would provide him with a sense of connection. Married with a child of his own at this point, he was disappointed to find that his birth mother didn't seem to be interested in establishing a relationship with him. However, what she told him about his birth father was truly shocking. He was a notorious murderer, convicted of one of the most despicable sex crimes in Toronto's history: the rape and murder of a nine-year-old boy.
Naturally, this news had a big impact on him, telling The Guardian that "the discovery that I carried the genes of a man who had committed such a horrific act shook me to my core." His father had been committed to an institution, and the man didn't know whether or not he was still alive. However, he ultimately decided against contacting him.[6]
4

Samantha Bryan

Samantha Bryan was raised by her biological mother, Katie, and her stepfather, who had adopted her. Katie had escaped an abusive relationship while she was pregnant with Samantha. However, it wasn't until she was 14 years old that Samantha learned the identity of her biological father, convicted killer Ian Huntley, who lured two 10-year-old girls into his UK home in Soham, Cambridgeshire, in 2002 and fatally attacked them. When it was discovered that they were missing, one of the biggest manhunts in Britain's history ensued. He was arrested and sentenced to life in prison.

Samantha unexpectedly found out about the murders after seeing a picture of her mother online while working on a project for school involving local crime rates. She spent years trying to process the fact that she is the biological daughter of such a notorious killer. Samantha did write to Huntley in prison, and he answered her, but she was disappointed with his response. The young woman said, "I hoped for remorse, but instead, I got evasion."[7]
3

Nikolas Cruz

While she was not as infamous as her mass murdering son, Brenda Woodward, the birth mother of Parkland shooter Nikolas Cruz, had a long, disturbing wrap sheet full of violent and drug-related crimes. According to the Tampa Bay Times, she had a reputation "as a one-woman wrecking crew among law enforcement and drug treatment circles in Broward County throughout the 1980s, 1990s and 2000s." Some believe genetics may have played a part in his heinous actions.

Brenda Woodward's past was littered with arrests for a variety of alleged crimes, including grand theft, burglary, and domestic violence. The longtime drug user also got caught buying crack cocaine while she was well into her pregnancy with Cruz, who was born just a few months later.[8]
2

Rebecca Babcock

Even though Rebecca "Becky" Babcock had what sounds like an ideal childhood with her adoptive family, she was understandably curious about why she wasn't with her biological parents. At the age of 11, Becky discovered that her birth mother was notorious convicted murderer Diane Downs, who shot her three young children multiple times, killing her 7-year-old daughter, Cheryl, in 1983. Downs claimed someone else was responsible for the shooting. When she was arrested months later, Downs was pregnant with Babcock, who was taken by the state. Her other two children, Christie and Danny, were adopted by the prosecutor in the case.

Babcock struggled as an adolescent and feared that she would be like her birth mother. She dropped out of school, took drugs, and was pregnant at 17. She raised her son but gave a second child up for adoption. At one point, she began writing to Downs, who had been sentenced to life plus 50 years. The initially positive letters from Downs took a bizarre turn, expressing paranoid thoughts, talking about conspiracy theories, and even accusing Babcock of trying to harm her and taking part in a conspiracy against her. Babcock ultimately asked Downs to stop contacting her.[9]
1

Valentine Michael Manson

One of the most infamous criminals in history, the convicted mass murderer and cultist Charles Manson, who died in 2017 after nearly 50 years in prison, fathered at least three children, including Valentine Michael Manson, born in 1968. His mother was Manson's wife at the time, Mary Brunner, a convict several times over, paroled in 1977.

The boy was brought up by his grandparents, who adopted him, and his name was changed. He had a loving and mostly average childhood but initially learned about his biological father from classmates in elementary school. He said that he did not feel a connection to Charles Manson but has come to believe the theory that Helter Skelter was something that was manufactured to cover something else up and that Manson did not order the murders.

As for his mother, Michael thought of her as a sister. All of Manson's sons tried to distance themselves from their father. The eldest, Charles Manson Jr., who later changed his name, committed suicide in 1993.[10]